"Maybe I'll Surprise Everybody": Nikola Jokic Finally Arrives in Orlando after Recovering from COVID
Published 07/15/2020, 6:30 AM EDT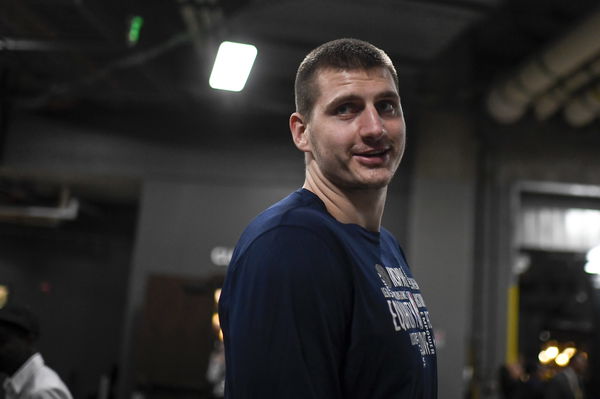 ---
---
The Denver Nuggets arrived in Orlando without superstar Nikola Jokic last week. He had a delayed arrival after he tested positive for the coronavirus, arriving in Disney World almost a week after his team reached. Marc Stein from the New York Times reported that Jokic had already been on the Disney campus since Saturday, but was in quarantine.
ADVERTISEMENT
Article continues below this ad
After reaching, Jokic spoke to the reporters, via Zoom call, for the time since March. Talking about his quarantine, he said, "It was not difficult at all, I was home. I was quarantined for 14-15 days. We had a little private house. I was with my girlfriend, so it was actually a kind of vacation for us. I work out every day, I enjoy every day. It was actually not that bad."
ADVERTISEMENT
Article continues below this ad
Nikola Jokic is happy to be back
Jokic said he was surprised when he found out he had tested positive for the virus. He said he wouldn't have taken a test if he wasn't going to come back to the US for the NBA return. "It was kind of weird. I was feeling good and feeling normal. I was surprised."
ADVERTISEMENT
Article continues below this ad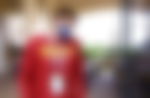 One of the biggest surprises during the NBA hiatus was the pictures of Jokic's weight loss. Initially, he hesitated to answer when asked about the exact number of pounds he lost. "I don't think I'm supposed to tell you my pounds and my weight. It's a team policy. I like that." However, after being badgered about his weight, he revealed that he had lost three to five pounds during the quarantine and was the same weight during the last game of the season.
Finally, he said he was glad to rejoin his team. "I'm just happy to be here and finally come to Orlando to be with the team. Maybe I'll surprise everybody. You will see." 
ADVERTISEMENT
Article continues below this ad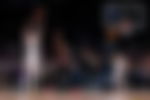 After five seasons of not making the playoffs, Jokic led the Nuggets into the Conference Semifinals last season. They lost narrowly in a seven-game duel after some heroics from Portland's star CJ McCollum. This season, they will be motivated to make up for that loss and have a stronger run. And Jokic will be expected to lead again.