Steph Curry is definitely one of the most talented athletes in the NBA at the moment. His performances in the past have made people drop their jaw in astonishment. Steph's insane three-point shooting abilities are second to none in the league.
Standing at a height of 6-foot-3, Steph Curry has to battle with the other NBA athletes in terms of height, but not talent. The two-time MVP has already made a name for himself with his clutch points and superlative records. 
However, over the course of a match, the 185-pound point guard takes a lot of hits and cuts to his body. His below-average height and weight often ends up on the weaker side in the NBA. Players tend to be aggressive with him, which often leads to foul calls.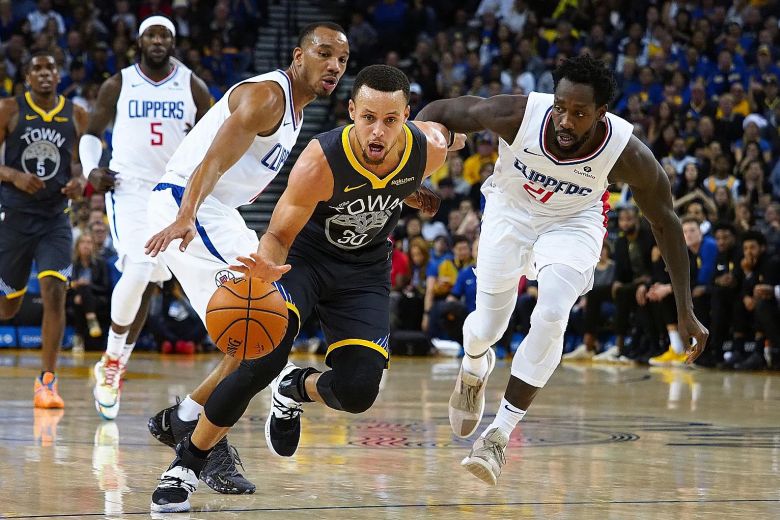 Fans of Steph Curry always blame the referees for their ignorant calls against their star. They feel Curry is fouled more than others. Officials often take a hit from the fans for letting two or three calls slide by their watch. To support the fans, a teammate of the three-time champion also claims the same. 
Golden State Warriors teammate claims Steph Curry deserves more foul calls
One of Curry's teammates, Marquese Chriss, feels that their team's main point guard deserves more foul calls. Opponents often get away with fouling Curry, and it is not the right way, feels Chriss. In an appearance on the Runnin' Plays podcast, he expressed his thoughts on Curry's game and that he should be getting more fouls his way than he normally does.
"I definitely think Steph deserves a lot more calls than he gets," Chriss said. "It is what it is. He's found a way to dominate without having to get refs, that's the biggest thing." 22-year-old Chriss feels that Curry carries a nice-guy persona all around, which affects his attitude on the court. You never really see him losing it, unless it is an extremely tense moment in the game.
"I think it's that Steph is so nice, man," Chriss explained. "You don't ever really see him explode, except for maybe like three times in the past five, six years. He's too nice sometimes, it's kind of like Mike Conley is, nobody really ever has a bad thing to say about Steph or has a bad thing to say about Mike."
Though Curry keeps his cool on the court, he shows no mercy when he has the ball in his hands. Curry is truly a valuable player in the NBA with respect to the feats he has achieved and the dynasty he created with the Golden State Warriors.