Detroit Pistons' General Manager Explains Why Choosing LaMelo Ball is Intriguing
Published 11/06/2020, 10:29 AM EST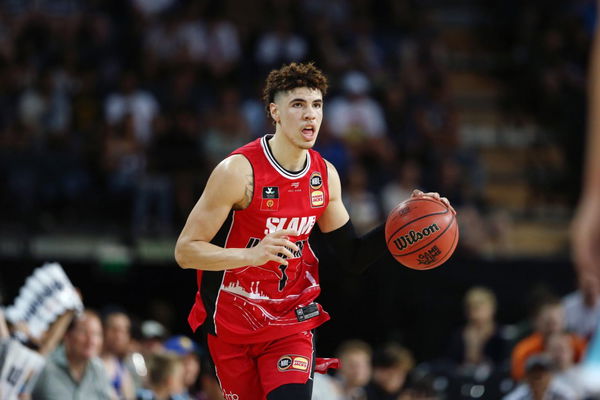 ---
---
As the NBA Draft inches closer with just two weeks left, teams will look to nab the best players possible to improve their roster. After a competitive season in the Orlando Bubble, it is speculated that the following season will be tougher, especially for teams that have held the worst records. Thus, the Detroit Pistons' General Manager, Troy Weaver is also focusing on what strategy to use to get the best pieces for the team and that piece might be LaMelo Ball.
ADVERTISEMENT
Article continues below this ad
The Pistons hold the No. 7 pick during the first round and are determined to bring in a quality player. Having not won a single playoff game for 12 years, they are under a lot of pressure. With that, they might be looking to unload the veterans and build the roster around a younger core.
While the Pistons have options, they have shown keen interest in getting LaMelo Ball. For the Pistons, who are looking to rebuild, bringing in a player like Ball will be a huge coup. Their top prospects manager is a former Piston, so the chances may not be as bleak as they look.
ADVERTISEMENT
Article continues below this ad
LaMelo Ball and his love for Detroit is a plus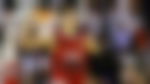 LaMelo has been speaking very highly of the Pistons as well. In an interview with Weaver, he is asked, "When you see a young guy like Lamelo Ball, whom I saw training in Detroit and embracing it, does that add in the intrigue at all? Have you guys interviewed him? What are your thoughts on him embracing Detroit?"
ADVERTISEMENT
Article continues below this ad
"I'm always happy to hear players embrace our organization, our city. That never goes unnoticed. I know people around him. His trainer is a Detroit native, so I'm sure he's been here for a while working out," Weaver said during Thursday's pre-draft media availability.
"I'm sure he's well versed in the city from traveling around, being with his trainer and hearing different things, so no, that doesn't go unnoticed and that's always a positive when prospects speak highly of the city and the organization."
If he goes to the Pistons, he could be their starting point guard. Bringing in Ball could help them build the foundation they need. He will play a very integral role as the team's top playmaker.
ADVERTISEMENT
Article continues below this ad