"Devin Booker is Like a Mini Kobe Bryant": Max Kellerman and Kendrick Perkins Label Phoenix Suns a Problem for the West
Published 12/08/2020, 6:27 AM EST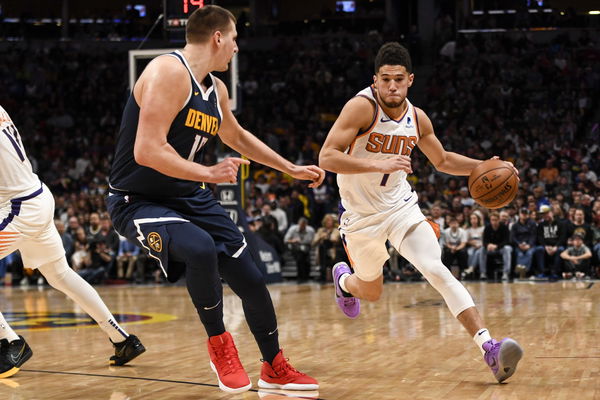 ---
---
The Phoenix Suns have made some big moves this off season. They had added much needed quality by bringing in one of the best point guards in Chris Paul and a great 3&D player in Jae Crowder to add the duo of Devin Booker and Jae Crowder.
ADVERTISEMENT
Article continues below this ad
In a recent episode of the Max Kellerman show, Kellerman and Kendrick Perkins talked about the Devin Booker and the Suns. Kellerman compared Booker to Kobe Bryant and said, "He looks like a little smaller, not quite as good as Kobe Bryant. He could score from anywhere."
ADVERTISEMENT
Article continues below this ad
Kellerman added, "They have got legit 3&D guys at forwards. Devin Booker is like a mini Kobe Bryant, and Chris Paul is a great player who is still playing at All Star plus levels. The unknown in the starting 5 is DeAndre Ayton, and the guy is already an above average NBA player. If Chris Paul gets the best out of DeAndre Ayton, the Suns are a problem."
Kendrick Perkins on the other hand said, "I am looking the Phoenix Suns along with what they already have, along with Monty Williams who is going to get the best out of them. DeAndre Ayton who is going to start the season all fresh, not suspended… When you have DeAndre Ayton fresh with a veteran leader like Chris Paul and Devin Booker and Cam Johnson and all these pieces they have around, it's about to be a wrap."
The Phoenix Suns are coming off a season 34 wins season as they finished the season as the 10th seed. Although they didn't make it to the playoffs, they capped off their season with a eight win streak in the bubble and were crowned as the Bubble Champions. They will hope that their new additions can propel them to a playoff team.
Why Devin Booker and the Suns are the dark horses of the Western Conference
The Suns made some great moves this off season. In Chris Paul, they are getting a player who has a proven pedigree of leading young players. Last season he led the OKC Thunder to the 5th seed in the Western Conference. The 10 time-All star will play a crucial role in developing the already prolific Devin Booker. The Suns backcourt of Paul and Booker is one of the strongest in the league.
ADVERTISEMENT
Article continues below this ad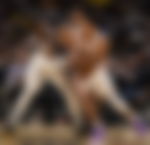 Paul will also be pivotal in elevating their center DeAndre Ayton. The 1st pick of 2018 NBA draft showed progress last year, but still has much more room to grow. Booker is already a world class guard. If Ayton can be a prolific center, the Suns will have a great duo with a big veteran presence in Paul.
Apart from that, their marquee free signing Jae Crowder is also a great 3&D player. Crowder was a pest against the Lakers and hit some clutch threes in the playoffs and is a player that every team needs.
ADVERTISEMENT
Article continues below this ad
The Suns had already shown what they were capable of last season. This season, they are surely a playoff team, and if the younger players step up, it can be a big problem for other challengers in the West.