Did LeBron James Deserve to Be Unanimous MVP in 2013?
Published 10/18/2020, 10:16 AM EDT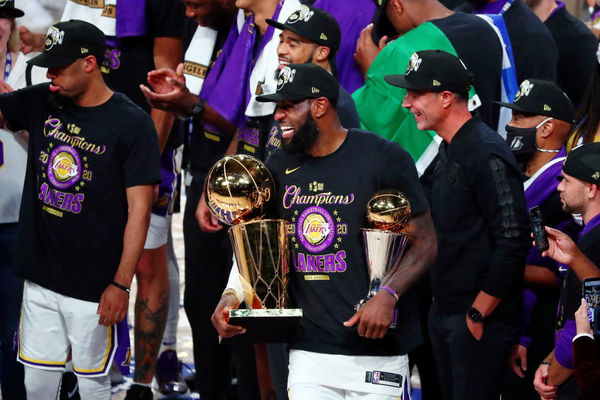 ---
---
Surprisingly, LeBron James may have some regrets in the course of his glittering career. First among them will be the 2012-13 NBA season. However, the regret won't be of the conventional variety. LeBron had a monster season and ended up winning the title at the end of it all. It was his second consecutive championship win after his triumph in the 2012 Finals.
ADVERTISEMENT
Article continues below this ad
So what are the regrets being discussed? Well, LeBron James lost out on Defensive Player of the Year to Marc Gasol. While Gasol had a fantastic season with the Memphis Grizzlies, he oddly became the first man to win DPOY and not even be on the All-Defensive First Team.
But the bigger regret will be not being able to be the first unanimous MVP in league history. Players before him have come close, like Shaquille O'Neal in 2000. However, Steph Curry became the first unanimous MVP when he won his second MVP in 2015-16.
ADVERTISEMENT
Article continues below this ad
Prior to Curry, the closest anyone came to becoming unanimous MVP were LeBron James (2013) and Shaquille O'Neal (2000), each one vote shy.

— Howard Beck (@HowardBeck) May 10, 2016
But why did LeBron James not become the unanimous MVP? How did he get 120 first-place votes? Who were the other contenders, and mainly, who took that one vote away from LeBron?
LeBron James 2013 recap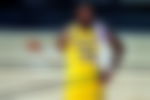 If there is any singular year where LeBron James hit his peak, it is this season. LeBron led his Miami Heat to an astounding 66-win record, the best in the entire league by 6 games. This included a historic 27 game win streak in the regular season.
LeBron averaged 26.8 points, 8.0 rebounds, 7.3 assists, 1.7 steals, and 0.9 blocks in 76 games played. He started every single affair. LeBron also shot a career-high 40.6% of his threes and an astonishing 56.5% of all his field goal attempts.
The man that took the vote away from LeBron was Carmelo Anthony, the star of the second-seeded New York Knicks. The Knicks were 12 games behind Miami in the East, finishing with a record of 54-18. Melo averaged 28.7 points, 6.9 rebounds, and 2.6 assists. He shot 44.9% from the field and 37.9% from the three-point line. While he out-scored LeBron, he did it on worse efficiency and didn't have the same playmaking input as Bron.
Another notable contender this season was Kevin Durant, who led the Oklahoma City Thunder to the best record in the West. He had a historic 50-40-90 season, shooting 51% from the field, 41.6% from the three, and 90.5% from the free-throw line. He averaged 28.1 points, 7.9 rebounds, 4.6 assists, and 1.3 steals.
Why did Carmelo get the nod over LeBron and did he deserve it?
Gary Washburn of the Boston Globe was the one that voted for Carmelo over LeBron. His reasoning was simple.
ADVERTISEMENT
Article continues below this ad
"If you were to take Anthony off the Knicks, they are a lottery team. James plays with two other All-Stars, the league's all-time 3-point leader, a defensive stalwart, and a fearless point guard. The Heat are loaded. If LeBron was taken away from the Heat, they still would be a fifth or sixth seed. He is the best player of this generation, a multifaceted superstar with the physical prowess of Adonis, but I chose to reward a player who has lifted his team to new heights."
2013 LeBron James was one vote away from a unanimous MVP…

Gary Washburn voted for Carmelo Anthony… (9 voters omitted Melo completely.)

— Josh Eberley🇨🇦 (@JoshEberley) March 8, 2016
ADVERTISEMENT
Article continues below this ad
While he is correct in saying Anthony deserved to be rewarded for the job he did with the Knicks that year, it took away from a historic moment in basketball. Statistically, LeBron had one of the most all-time dominant individual seasons in the league. He was literally unstoppable that season and romped his way through the league. Melo was a breath of fresh air but didn't have as much versatility or even half the defensive output that LeBron had.
One could even argue Durant's case over Melo, as KD had a historic shooting season on a team that was the best in the loaded Western Conference. LeBron has never come close to replicating this achievement, and will never get a chance to be first after Steph Curry achieved it on the heels of his historic 73-9 season with the Golden State Warriors.