Did Shaquille O'Neal Play With LeBron James? A Long List of NBA Teams He's Played With
Published 10/20/2020, 3:19 PM EDT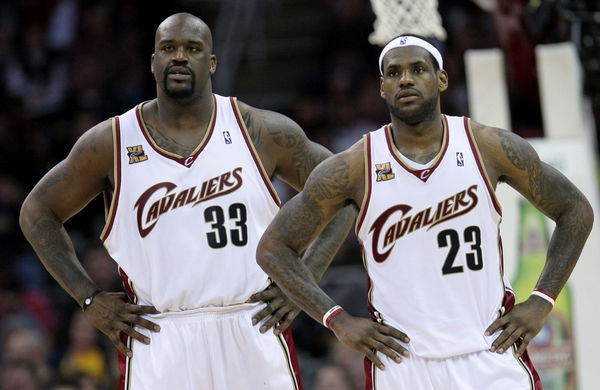 Before the three-point revolution, the game of basketball was dominated by big men. Among them, Shaquille O'Neal is unarguably the most dominant center the league has ever seen.
During his prime, he used to annihilate his opponents with his sheer strength in the paint. Shaq has several accolades to back his dominance up during his heydays.
He is a Hall of Fame inductee and won 4 rings over the course of his illustrious career. Despite boasting of an indomitable stature and being a sensational player, O'Neal played for 6 different franchises throughout his 19-year long career.
ADVERTISEMENT
Article continues below this ad
The teams being the Orlando Magic, Los Angeles Lakers, Miami Heat, Phoenix Suns, Cleveland Cavaliers, and Boston Celtics.
However, his most prominent stint was with the Los Angeles Lakers. The Diesel won 3 out of his 4 rings along with his sole MVP with the purple and gold.
What was Shaq's last team?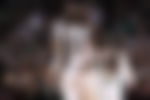 Despite being a Lakers legend, Shaq ended his career with long-time rivals, Boston Celtics. The Celtics signed Shaq back in the 2010-11 season, but he was already way past his prime at that point.
O'Neal was a 38-year-old back then and averaged a career-low 9.2 points per game. Therefore, his decision to hang his kicks up for good after his lackluster stint with the Celtics did not come as a surprise to anyone.
Did Shaquille O'Neal play with LeBron James?
The last few years of the 2010s were polar opposites for LeBron James and Shaq. While Shaq was on his last foot, LBJ was emerging as the next face of the league.
A 24-year-old, LeBron had just won the first-ever MVP of his career the previous year; however, he failed to carry the Cavs to a deep playoff run.
The most prominent reason was the lack of support around James during his first stint with the Cavs. As a result, the Cavaliers signed Shaq for the 2009-10 season to support LeBron, but Shaq was just a shell of himself with the Cavs.
It was clear that the duo wouldn't work out at that stage of Shaq's career. But who knows what the duo might have achieved if O'Neal was in his older form, and it will remain one of the biggest what-ifs in NBA history.
ADVERTISEMENT
Article continues below this ad
How many 40 point games does Shaq have?
Earlier we talked about the end stage of Shaq's career, however, during prime Shaq was a force to be reckoned with. During the 3-peat with the Lakers, he was a problem for every defense; what's more, they had no solutions to that problem.
ADVERTISEMENT
Article continues below this ad
Moreover, apart from being a dominant defender, O'Neal was a prolific scorer as well. Shaq had a total of 49 games where he notched 40 points or above over the course of his phenomenal career. In those 49 games, O'Neal scored a total of 2102 points and had an average of 42.9 ppg along with 13.6 boards.
After retiring from the NBA, Shaq can still be seen around for most of the season as an analyst for the NBA on TNT where he debates regularly with NBA Hall of Famer Charles Barkley and analyst Ernie Johnson.