Did The Utah Jazz Over-Pay To Re-Sign Rudy Gobert?
Published 12/20/2020, 9:27 AM CST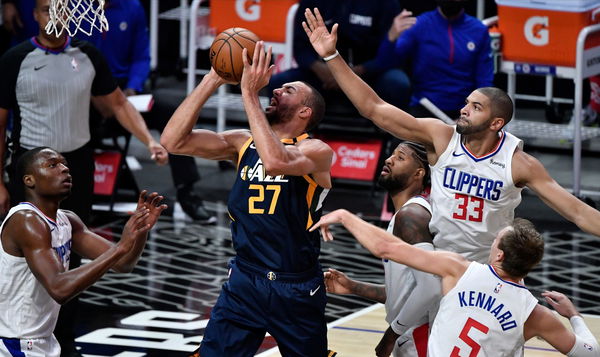 ---
---
Rudy Gobert just became the most expensive big-man in basketball history. Obviously, that isn't to be taken on face value, as the salary cap has exploded over the past years. But the fact that he is the first center in the modern NBA to get this big a contract is going to be remembered for a while.
ADVERTISEMENT
Article continues below this ad
Gobert is a defensive monster, having won the Defensive Player of the Year for two consecutive seasons. He is surely in some illustrious defensive company, slotting alongside NBA Champions Ben Wallace, Dwight Howard, and Kawhi Leonard.
Rudy Gobert has agreed to a 5-year, $205M extension with the Jazz, he told ESPN. It's the biggest contract ever for a big man. Gobert: "It means they believe in me. They believe in what we've been building over the years with this whole organization." https://t.co/hPJwYMdSS5

— Tim MacMahon (@espn_macmahon) December 20, 2020
ADVERTISEMENT
Article continues below this ad
However, do his defensive accolades justify his salary? He is not the best threat offensively, with his career scoring average of 11.7 points a game. But he does form a great offense-defense pairing with teammate Donovan Mitchell. The Jazz has also committed a lot of money on Mitchell, but he has a play style that fits the modern game.
So have the Utah Jazz overpaid to re-sign Rudy Gobert?
Rudy Gobert: Will he pay off?
Yes. The Utah Jazz has definitely overpaid for Gobert. But what choice did the team have? Utah has never been a free agent destination, and teams like this have to rely on who they draft. They have been one of the most consistent teams in the Western Conference, mainly because of how well they draft.
ADVERTISEMENT
Article continues below this ad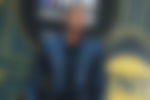 They have drafted all-stars like Gordon Hayward, Deron Williams, Mitchell, and Gobert in recent years. However, Hayward and Williams both left the team the first opportunity they got. Hayward signed an offer sheet from the Boston Celtics, and Williams forced his way out by demanding a trade to the New Jersey/Brooklyn Nets.
Even if it is an over-pay, who else do they overpay for? They can't offer free agents extra money to stay, but they can with homegrown talent. Gobert may have averaged 11 points for his career, but got up to almost 16 last season. He can continue progressing, after all, he is just entering his prime at age 28.
ADVERTISEMENT
Article continues below this ad
Whether the Jazz can become champions by locking so much money into Gobert is a whole other question. They can always use him later to trade him, but this seems like a permanent move. Congratulations to Gobert for getting paid the way he has. Hopefully, he can help this team make a genuine leap to title contention.