Did This Los Angeles Clippers Star Hint at Stephen Curry Being a Liability?
Published 05/20/2020, 3:54 PM EDT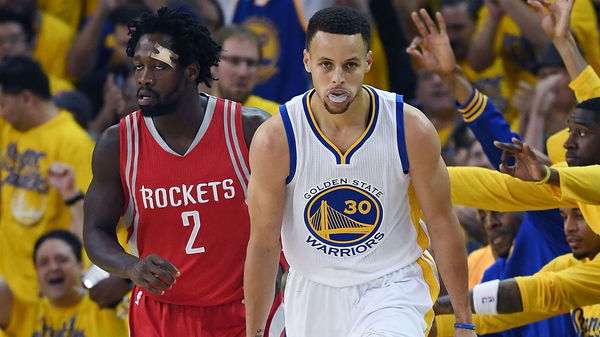 Friends can become enemies too. And in the NBA, the chances of that happening are more as the league matches up every friend and rival against one another. It seems like Patrick Beverley has a similar case as he has some alternative opinions about Stephen Curry.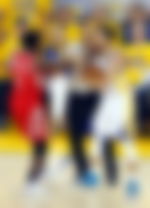 The NBA community knows that defense is not Steph Curry's strongest suit. However, when another player says it out in the open, taking it as a personal attack seems inevitable. Even though Steph didn't respond to the Los Angeles Clippers' point guard's tweet about him, fans encouraged him to do so.
ADVERTISEMENT
Article continues below this ad
Is Stephen Curry a defensive liability?
It all started when Pat responded to a hypothetical question that Bleacher Report posed regarding a matchup between the 2016-17 Warriors and the 1995-96 Chicago Bulls sides.
Fans responded to the question by saying that Steve Kerr was a defensive liability. To this, Patrick responded by claiming that some people believe Curry could also be a defensive liability.
We're not sure if he was taking a dig at Curry, or questioning those who felt Curry isn't good enough defensively (fans, analysts and other players). It could also be both. Since the community actually believes they are good friends, we can lean towards the third option.
Chicago Bulls shooting guard Zach Lavine apparently re-watched Steve Kerr's Game 6 in the 1998 Finals and realized that he stepped up his defense in crucial moments.
In the match, the now Golden State Warriors' head coach played 25 minutes off the bench. The Bulls' clinched their second three-peat and sixth championship in eight years with Kerr scoring nine points.
Similarly, when we really think about it, Steph brings it all to the court when he has to! He led the NBA in steals during the 2015-16 season. We can say that he is an above-average defender who gives his best even though he isn't exactly the master of defense. See for yourself:
ADVERTISEMENT
Article continues below this ad
Steph Curry takes the charge on LeBron. Mike Breen: "Steph Curry has done a really solid job against LeBron James on these switches." pic.twitter.com/cPyry4reaX

— Drew Shiller (@DrewShiller) June 9, 2018
ADVERTISEMENT
Article continues below this ad
We feel Steph is trying his best. We're sure the comments wouldn't get to him. He knows how to handle the haters, just like he handles the ball on court.