"Dog Fight": Carmelo Anthony Prioritize Playoffs Berth Over NBA Record Celebration
Published 08/10/2020, 12:06 AM EDT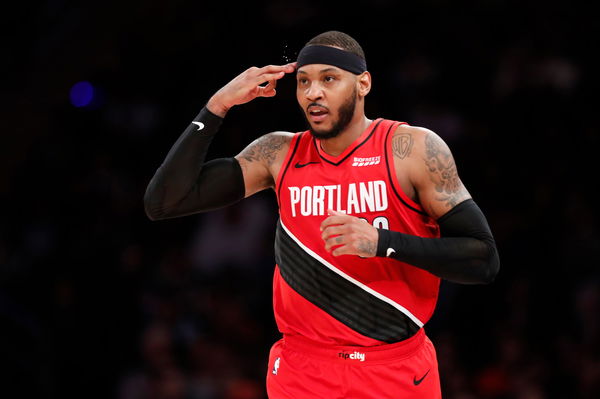 The longevity and perseverance of Carmelo Anthony have gifted him with yet another accolade. The Portland Trail Blazers guard is having a great comeback run. He is now #15 on the NBA's all-time scoring list. He has a mammoth 26,397 points in his 17-year long illustrious career with the NBA. 
ADVERTISEMENT
Article continues below this ad
But this achievement came at a cost. His 2017-19 season remained the worst ever in terms of everything. His FT% dropped to 40.4 for the first time since his debut he was averaging close to 15 points per game, which was well below his caliber. The Houston Rockets allowed him to play only 10 games and parted ways. He was standing next to a sad ending and a silent retirement.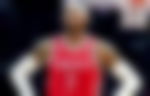 ADVERTISEMENT
Article continues below this ad
The turn of fate for the Portland Trail Blazers veteran
Rumors had it that Los Angeles Lakers were interested in him, but that didn't work out. His stars aligned again when the Blazers signed him. Today, he is playing above expectations and breaking records. He surpassed John Havlicek and Paul Pierce's (both former Celtics) record in the all-time NBA scoring list. Just a few more games and he can beat Spurs legend Tim Duncan's 26,496 too. Only LeBron James is an active player with more all-time points than Melo. Have a look at how that Blazers congratulated him in the locker room. He is having a ball at the Orlando Bubble.
He dropped an impressive 20 points and 7 rebounds in their latest win against the Philadelphia 76ers. In the post-game interview, he told the reporters in a larger-than-life fashion, "First of all, I am honored and I'm blessed to still be able to do it, to reach that Top 15. I don't want to take that for granted. Some greats on there, but it's kind of hard to celebrate that at this moment. I appreciate it, I mean it is what it is. It's a great milestone, I don't want to downplay it but it's very hard to harp on it and talk about it. You still in this dog fight because it's so much that we have to accomplish." This explains how he keeps an eye on the playoffs and these personal achievements mean nothing much to him against his side's success.
Carmelo Anthony is witnessing a resurgence
The multiple-time Olympics Gold medal winner with the US Basketball team, Melo is finally back on the NBA roster. After that lay off by the Rockets, he did not play for 9 long months. That must have been humiliating for a 10-time NBA all-star.
ADVERTISEMENT
Article continues below this ad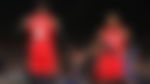 In this season so far, he has played 56 games averaging 32.7 minutes, 15.4 points, and 6.3 rebounds per game. He is proving well that he can adapt to this fast-paced game of 2020 and can shoot for more 3-pointers and buzzer-beaters when needed. 
The Blazers will next play the Dallas Mavericks on August 11, at 5:00 PM ET.
ADVERTISEMENT
Article continues below this ad
Read also – NBA TRADE RUMORS: Insider Reveals One Interesting Detail of Lakers – Carmelo Anthony Talks
Sources – Basketball Reference, Stats NBA, Portland Trail Blazers – Twitter, House of Highlights – YouTube