"Don't Call Me Out Of Retirement For That Garbage Again": When A Rusty Michael Jordan Came Back And Showed Who's The Boss
Published 05/27/2020, 10:21 AM EDT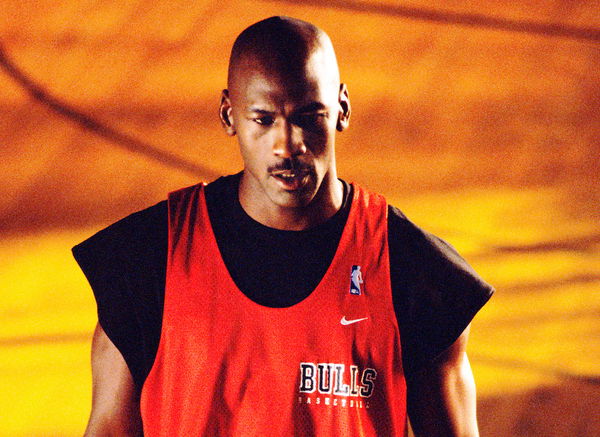 ---
---
With the help of 'The Last Dance,' people came to know that Michael Jordan was pushed to retire in 1998. While the management already laid the period mark on his legendary team, MJ badly wanted a seventh ring. But the Bulls front office wanted a rebuild, a flashy new team for the upcoming era. 
ADVERTISEMENT
Article continues below this ad
Corey Benjamin, a youngster from California, was a part of the rebuild project of the Bulls team. They selected him with the 28th pick in the 1998 NBA Draft.  A lot of hopes rested on the young man's shoulder. Chris Anstey, an Australian was brought into the team for the 1999-2000 season. The Bulls got the 7-foot center from the Dallas Mavericks after two failed seasons there.
Anstey recently wrote a long post on Facebook, explaining his "transitional" year at the Bulls and penned a classic MJ story about how the GOAT once shut down a loudmouthed Benjamin. "We started the season 0-5 and Benjamin had logged very few minutes. Not only was he vocal in his belief he deserved more minutes, he went as far as to say that he could beat anyone in the world 1-on-1, including Michael Jordan."
ADVERTISEMENT
Article continues below this ad
Now it had just been a year since Jordan had retired from the Bulls. So obviously, if a kid utters some nonsense about beating MJ, the word is bound to fly into the ears of 'His Airness.' "Word got back to Jordan that a young kid on the team had been running his mouth." We all know what happens next. 
When a retired Michael Jordan destroyed a helpless trash-talking kid
It is very surprising to see how meticulously Anstey remembers the details of this particular incident. Perhaps that is the impact Jordan has on people. When he walks in, you can't do anything but look at him in awe. Here is what went down on the day which Benjamin will never forget in his life. 
"We had just finished a training session after returning from a road trip, and in strolls Michael Jordan. Basketball in hand, he walked straight up to Benjamin who was shooting on a side rim: 'I heard you've been running your mouth. You and me, let's go.'"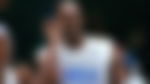 Just a reminder that MJ hadn't played for over a year and he was 36-years-old when he walked into the floor and challenged Benjamin. The latter was 15 years younger than Jordan, almost a father figure. 
ADVERTISEMENT
Article continues below this ad
The Jumpman kept posting bucket after bucket and killed the young chap with his trash-talking. "'Look around you. What do you see? See all those championship banners? They're mine. It's my ball.' And it was," expressed Anstey in his heartful post. 
"Michael Jordan, wearing long sweat pants and a cut off T-shirt, proceeded to give Corey Benjamin a clinic as our team and staff watched on. It was Jordan's court. Jordan's training center, despite having retired a year earlier. He scored in so many ways even after being out for over a year," Anstey wrote. And "his trash talk was as good as his game."
The GOAT had just gone to rest after winning six titles, but Anstey and his teammates got a treat of watching him destroy Corey Benjamin. "'You reach, I teach' as he shot a turnaround jump shot. 'Come on down here with me' as he maneuvered Benjamin to the block." 
ADVERTISEMENT
Article continues below this ad
The lesson learned by Benjamin was to never wake a sleeping dragon from its lair. When the dragon wakes up due to your catcall, you wouldn't survive. As MJ ended Benjamin's career at the Berto Center, Anstey remembers MJ saying, '"Don't call me out of retirement for that garbage again,'" as he walked out.