"Don't Chase Shiny Things": David Fizdale and Paul Pierce Have Crucial Advice for Miami Heat
Published 11/08/2020, 6:30 AM EST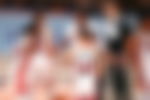 ---
---
Miami Heat star Jimmy Butler could not hold up his end of the bargain. When he joined Heat last summer, he had explicitly told coach Erik Spoelstra and president Pat Riley that he would bring them their fourth NBA championship. However, after their extraordinary but exhausting run in the playoffs, they succumbed to the Los Angeles Lakers' dominance.
ADVERTISEMENT
Article continues below this ad
As Heat will be preparing to make another run at the title, they have a very busy offseason ahead of them. They have only one pick in this year's NBA Draft at No.20. Not only that, but some more significant decisions await in free agency. Jimmy Butler still has time before he can be a free agent, but Jaw Crowder, Meyers Leonard, Goran Dragic, Solomon Hill, and Derrick Jones Jr. are all unrestricted free agents.
Although many people think that the Heat is just a player away from winning a championship, some also think they have all the pieces with them. It's just about strategizing everything. With that, Former player Paul Pierce and former coach David Fizdale have some suggestions for Miami Heat.
ADVERTISEMENT
Article continues below this ad
What are the next best steps for Miami Heat ?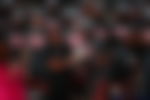 On ESPN's 'The Jump', Rachel Nichols listed down the players who are entering free agency and asked David, "What should be their top priority this offseason"?
Talking about the current roster, he said, "I think they got to prioritize those guys right there and figure out which of those guys need to be back into the roster. And a lot of it has to do on price. A lot of those guys can make some good money out in the free-agent market and it's just a matter of can they come to terms with them to find the right price."
He further explained, "Because they all fit, obviously. This team was right there to win a title but in this offseason, other than that, don't chase shiny things… wait! Because it is a destination location. Your team has already proven that they can win with what they have. Those young guys are going to be that much better in 2021 and they could go big game hunting."
Can they bring in Milwaukee Bucks' Giannis Antetokounmpo?
ADVERTISEMENT
Article continues below this ad
Paul Pierce then explained what steps they need to take to bring in the 'Greek Freak'. "If you could get these guys on one-year deals, fine. Because you have to leave that space open for a guy like Giannis coming in. I mean, obviously, you got Bam coming up, but you have to leave your options open." asserted Pierce.
"You don't want to sign these guys long term deals because they're older. Guys like Jae Crowder or Dragic. Although they're the success, you, don't want to ruin what you have in store for the long-term. You have a young team. You can develop Duncan Robinson, Tyler Herro, Nunn, you got Jimmy Buckets. So this team is built to be good for a very long time."
ADVERTISEMENT
Article continues below this ad
Whether Miami Heat takes these suggestions into account is something we will have to wait for. Do you think Heat will stick with their Conference Finals team and take another shot at the title? Or will they avoid that risk and make immediate changes?