"Don't think that would be a good deal for them": NBA analyst lauds Celtics for not offering a big contract to Gordon Hayward
Published 11/22/2020, 8:22 AM EST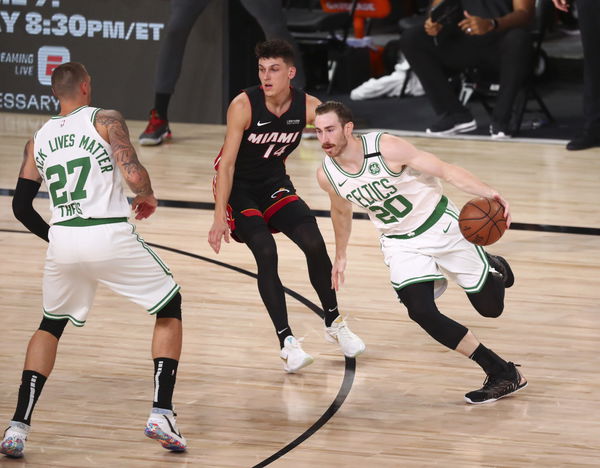 The Boston Celtics have been pretty quiet this off season. Some of their players like Enes Kanter declined the player option and joined the Portland Trail Blazers.
Their backup point guard Brad Wanamaker was also an un-restricted free agent. He left the team and joined the Warriors.
The biggest departure the Celtics saw was that of Gordon Hayward. Hayward declined the $34.1 million player option and became a free agent.
ADVERTISEMENT
Article continues below this ad
He was linked to a sign-in trade with the Indiana Pacers and the Knicks were also interested. However, he signed with the Charlotte Hornets out of nowhere on a four- year deal worth $120 million.
To this, SiriusXM NBA Radio's NBA analyst, Brian Scalabrine, said that if Celtics would have given such a big offer to Hayward, it would have been a big mistake.
He said, "I don't know what you could do if you are Danny Ainge in this situation. He's done a pretty good job of recruiting free agents. He has drafted well and developed guys. Sure he is gonna pay Jayson Tatum and Jaylen Brown and he pivoted really well when you sign Kemba Walker after Kyrie left."
He added, "Now with this Gordon Hayward thing, like Danny can't continue to give his team any better win guys or overplaying for their contracts and end up signing deals like this. So I guess it's a tough situation, even if the Celtics had a blank check, I don't think they should have signed that deal. I don't think that would be a good deal for them." He added, "He's a good player, he did a lot of good things for the team but this is an insane amount of money."
What now for the Celtics?
The Boston Celtics has a great core of Kemba Walker, Jaylen Brown and Jayson Tatum. The departure of Hayward sees their fourth scoring option from the team gone.
ADVERTISEMENT
Article continues below this ad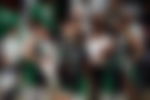 Kanter was also essential as he was the center for the team. The Celtics have already signed Tristan Thompson from the Cleveland Cavaliers to address this issue. Thompson is probably an upgrade on Kanter. Given his experience, his defense can be key against other teams.
The Celtics have also signed 32-year-old Jeff Teague. Teague has played in many teams and is a very capable backup point guard for the team.
ADVERTISEMENT
Article continues below this ad
Given the players left in the free agency, finding a replacement for a player like Hayward will be very difficult for the Celtics. They can look to trade with other teams to acquire a replacement.
The Celtics surely lost a very big contributor in Hayward, but given the money involved, they are better off without him. Now they can hope that the other players step while they look for a replacement for Hayward.