"Don't Wanna Hear That S**t": Pat Beverley Slams Los Angeles Lakers Forward Over NBA's Resumption
Published 06/25/2020, 1:13 AM EDT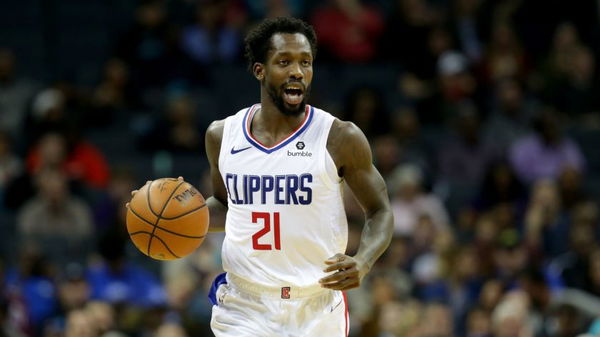 The rivalry between Los Angeles Lakers and their neighbors Los Angeles Clippers seems to be continuing in spite of no basketball action. And with Pat Beverley on the side, trash-talking seems to be never far away. This time, he took on Jared Dudley on Twitter.
Dudley was raising concerns over soft tissue injuries to players with very little time to prepare for the remainder of the season. Dudley was referring to a tweet from ESPN' Adrian Wojnarowski, who also talked about potential soft tissue injuries to players.
"Not enough talk about soft tissue injuries with basically 2 weeks of full court 5-5 to prepare of 3 month potential season," Dudley tweeted.
ADVERTISEMENT
Article continues below this ad
Beverley replied to the tweet saying basketball was an all-year-round sport.
"Again basketball is a year-round sport. We don't wanna hear that sh*t. Check," he tweeted.
When Beverly targeted Los Angeles Lakers legend
Jabs are far from uncharacteristic from Beverley, who is known for trash-talking on and off the court. He has previously taken on Lakers' LeBron James. Not too long ago, he made a comment suggesting guarding James was very easy. He has also made comments against LeBron when playing against him virtually in the NBA 2K tournament.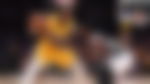 Beverley's most recent comments on James, however, have been in support of him. When many players were against the league's restart, LeBron James was among those who believed the restart wouldn't make a difference. Beverley tweeted in support of James' idea of the league's restart.
ADVERTISEMENT
Article continues below this ad
"Hoopers say what y'all want, if LeBron James said we hooping, we all hooping," Beverley tweeted earlier this month. "Not personal, only business."
It's a bigger concern for non-guaranteed playoff teams to lose players to extended quarantine before Orlando. Playoff teams worried less about needing key players for seeding games in August have more time to get players back to shape. All are worried about soft-tissue injuries. https://t.co/gp77boedso

— Adrian Wojnarowski (@wojespn) June 23, 2020
ADVERTISEMENT
Article continues below this ad
Lakers vs Clippers could be a potential Conference finals
The Lakers and the Clippers have been among the top teams in the league this season- thanks to their new acquisitions last summer. Prior to the league's suspension, they had the best record in the Western Conference. As things stand, there seems to be a good possibility that the two would meet in the Conference finals.