Dwyane Wade Narrates His Favorite Kobe Bryant Memory During the 2008 Olympics
Published 12/10/2020, 7:30 AM EST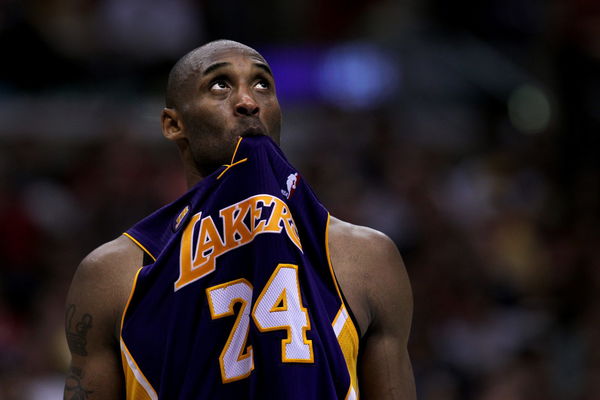 ---
---
The world lost the NBA and Los Angeles Lakers legend Kobe Bryant earlier this year. A tragic helicopter crash led to the death of him and his daughter, along with seven other people. It's about to be a year since the incident happened, but his fans and the basketball fraternity are still mourning. From time to time, people have come up with their favorite Kobe story and now it's Dwyane Wade's turn.
ADVERTISEMENT
Article continues below this ad
Not only was Kobe loyal to the Lakers and end up spending his entire career with them, but he was also equally determined when he played for his nation in the Olympics. Playing alongside the best, he took his Mamba mentality wherever he could.
Before he even made his debut in the Olympics in 2008, Kobe had already achieved far more than many other players. He had won the NBA championship thrice and was the reigning MVP too. The way he carried himself in both his Olympic appearances showed that he was the ultimate leader and team player. And it didn't matter with whom and for what he played.
ADVERTISEMENT
Article continues below this ad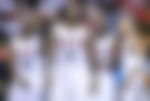 The experience of playing with Kobe Bryant
The Olympics enable the best of the league's players to come together for a gold. In one such moment, Dwyane Wade had the pleasure of playing alongside Kobe Bryant, and he just can't forget that overwhelming feeling he got.
ADVERTISEMENT
Article continues below this ad
On ESPN's "Danger Talk" session with Russell Wilson, Wade narrated, "One of my favorite things about that experience with Kob' is, so I was coming off the bench. And Kob' came to me and he knew I was coming off the bench and he said, 'Hey D when you get in, …I'm gonna pick up the defender, 94 feet. I'm gonna harass 'em.'… All Kobe cared about was defense… To be able to play with a guy who had everything offensively, who coulda just demanded us give him the ball every time down. Was worried about defense? In the Olympics? Come on, bro."
For the entirety of his career, Kobe is that athlete that continuously challenged himself and his own numbers. The legend was obsessed with winning, a quality that was most admired about him. Last season, the Lakers made tributes throughout the postseason for the man who made them who they are.
ADVERTISEMENT
Article continues below this ad