"Even the Hardest Motherf–kers Go Through it": Lakers Player Dion Waiters On His Struggles With Depression and Anxiety
Published 04/21/2020, 6:30 AM EDT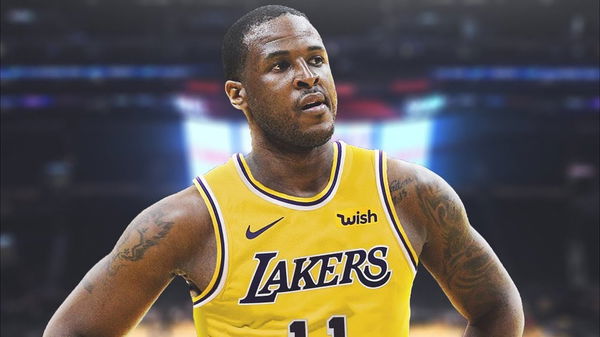 ---
---
Dion Waiters currently plays with the Los Angeles Lakers as their shooting guard. He was reunited with his former Cleveland Cavaliers teammate LeBron James after enduring a rough patch at Miami Heat.
ADVERTISEMENT
Article continues below this ad
Waiters was acquired by the Cleveland Cavaliers as the fourth overall pick in the 2012 NBA draft. He played with James for less than a season before being traded to the Oklahoma City Thunder. 
Dion Waiters recently contributed to a special series started by 'The Players' Tribune'. Named '24,' the series honors the legacy of Kobe Bryant and brings in athletes to share 24 significant truths about them which shaped their lives.
ADVERTISEMENT
Article continues below this ad
Waiters mentioned his time at Cleveland and reminisced on James' influence on him during their brief stint together.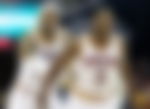 "I ain't gonna lie to you. Back then, in those Cleveland days? I was still a kid, too. A dumbass kid, trying to figure it out. Bron used to show me different wines, different kinds of food. I was Philly Philly. I was raw. But Bron took me under his wing — and now, all these years later, here we are again. Less hair, more wisdom. Life is crazy, right? Damn."
Dion Waiters opens up about depression and anxiety
Dion Waiters opened up on his struggles with depression, reminding people athletes are normal people too. He wrote, "Even the hardest mot***f***ers in the world go through depression, man." He mentioned how he had seen it all, coming from the bottom. 
"But when I go home at night, I'm just like you. I go through depression, just like you. I go through anxiety, just like you."
He feels everybody gets depressed at some point in their lives. In his case, Waiters admitted that he was struggling with depression for the past year and a half, but has now overcome it. 
"For me, depression is fake happiness. You lie to yourself. You hide things. You're saying it's all good — to your homies, to your family, to yourself. But it's a lie. You don't want to touch your phone. You don't want to read what anybody is saying about you. Your body literally feels different. You're just not you. Don't matter how hard you are. Hard got nothing to do with it. You can't bark back, you feel me? Who you barkin' at? It's just you."
Waiters takes the blame for the Miami Heat plane incident 
Dion Waiters was suspended by the Miami Heat for ten games in 2019 for ingesting a THC-infused gummy on a team plane.
Waiters reportedly had a panic attack on the plane after taking the weed gummy. However, news leaked out that the 27-year-old had experienced a seizure on the plane.
ADVERTISEMENT
Article continues below this ad
 He spoke about the situation, saying, "I never had a seizure, though. Ask the doctors. Ask my Heat teammates. They can speak on it. For that b.s. to come out, it ain't right. I made a mistake, but for someone to leak that, and for my family to hear it? Shit. It ain't right."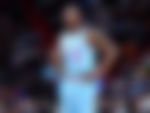 He even stated that he takes full responsibility for the incident that happened on the plane. Waiters calls himself a leader and not a follower. However, he admitted to being depressed during the incident.
ADVERTISEMENT
Article continues below this ad
"But sometimes when you're going through dark times, you can fall trap to things you'd never do in your right mind."
However, the positive thing to be taken out from this is that Waiters claims that he is done with whatever he had been going through. He has been unable to play for the Lakers yet with the league suspended indefinitely. Upon resumption, he will be looking forward to using his skill set for the benefit of the team.