"Everybody Was Really Upset": Former Los Angeles Clippers Star Reveals the Impact of Former Owner's Racist Remarks
Published 05/30/2020, 2:26 AM EDT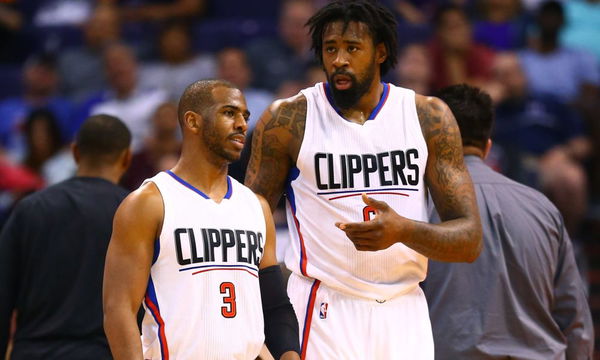 ---
---
Racism is a deep subject that is still engraved in the roots of our society. Some people have still have an ignorant mindset filled with prejudice and hatred towards people of color. In 2014, the Los Angeles Clippers faced an embarrassing string of days due to their former owner's negligence about sensitive issues. 
ADVERTISEMENT
Article continues below this ad
Former LA Clippers owner Donald Sterling was always in the media spotlight for different controversies. Sterling had an old-school mind, and not in a good way. His purchase of the Clippers franchise came in 1981 when they were based in San Diego at the time. However, his stake as the majority owner would come to an end in 2014, when he crossed the line with his remarks.
Leaked audio from a phone conversation Sterling had with his ex-girlfriend went viral. The audiotape, obtained by TMZ, had Sterling slamming his girlfriend for "associating herself with black people." The tape also reflected Sterling's agony over his ex-girlfriend inviting Magic Johnson to Clippers games. From this, one can get a sense of Sterling's dislike of the African-American community. The NBA fined him $2.5 million, and he was forced to sell the Clippers to Steve Ballmer, who is still the majority owner of the franchise. 
ADVERTISEMENT
Article continues below this ad
Former Los Angeles Clippers player opens up about the team's mindset during that period
Mid-2010s was a good time to be a Clippers fan. A star-studded lineup greeted the fans on game days. People were witnessing the Lob City era. Amid all this, lightning struck the players' camp when their owner had made derogatory comments on the African-American community. 
ADVERTISEMENT
Article continues below this ad
DeAndre Jordan, who was a major part of the roster, recently opened up about the issue on Turner Sports' Ledlow & Parker podcast. The 31-year-old, who currently plays for the Brooklyn Nets in the league, was a Clipper for 10 years. He mentions the unity which helped the team sustain through a tough time in 2014. 
"We had a lot of different characters on our team. We obviously had Chris, Blake, JJ and we had some European player on our team. Young or old, whatever it was, everybody was very upset and race had nothing to do with it. We played for the Clippers, but ultimately, we played for each other."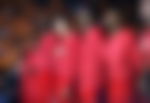 ADVERTISEMENT
Article continues below this ad
Jordan's statement perfectly explains the camaraderie between the players as each other's teammates. The league rightfully pushed out Clippers' owner and banned him from the NBA. The players also engaged in protests before a few matches, which helped in the widespread awareness of the issue. 
Above all, the idea of color, racism, and discrimination should be abolished. We are living in 2020 and if you look with a wider perspective, humans have a lot more serious problems to face than fighting against melanin. Standing together against racial discrimination is a must, and putting an end to this is necessary.