EXCLUSIVE: Jerry Castello Talks About the Success of 'The 5' and His Views on NBA Restart
Published 08/13/2020, 1:53 AM EDT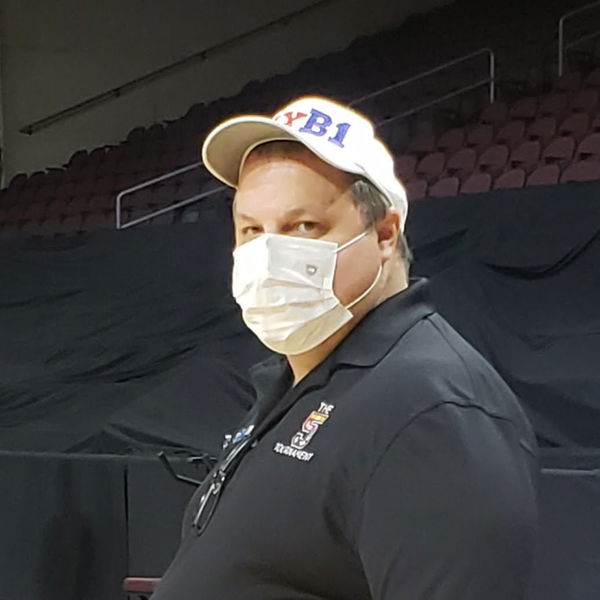 ---
---
The coronavirus pandemic put a screeching halt to the NBA and all its activities after Rudy Gobert tested positive on March 11. However, the league is back and running smoothly, much to our delight. However, in a period where there was little sports action in the country, one man pulled off a massive basketball tournament in Las Vegas. 
ADVERTISEMENT
Article continues below this ad
The pandemic shut down most parts of the world in July as the cases were rising at an alarming level. But Jerry Castello, the founder of B1 Wellness and Performance Patch, organized a massive pro invitational basketball tournament. 
The inaugural edition of the basketball tournament was named, 'The 5 Tournament: Pro Basketball Invitational.' This edition saw six teams that majorly contained ex-NBA stars battle it out in a 3v3 on-court action. 
ADVERTISEMENT
Article continues below this ad
The tournament saw a smooth conclusion in Vegas and did not register any COVID-19 cases. The 'Sacramento 5' emerged as the champions of the inaugural edition as they edged out 'Toronto 5' by a seven-point margin in the Final. 
Mr. Jerry Castello, founder of 'The 5,' recently connected with Essentially Sports for an exclusive interview. He was gracious enough to answer various questions that were put to him, ranging from details about 'The 5' and his views on a few topics related to the NBA.
What gave him the drive to organize a tournament amid a global pandemic
"Our company has a couple of hundred athletes. As you mentioned, the performance boosting—a lot of those athletes were basketball players who have signed contracts overseas, they do a lot of lectures and speaking and they generate me their revenue in this manner and all of that would shut down with the pandemic.
"So, being that, a lot of our guys had no opportunity to make money, and there was this void at the time we were going to do it and we decided, let's put together a tournament in Vegas. As fate would have it, as we decided to have the tournament together, here come the WNBA, here come the NBA, so we caught a little bit of a bad break there.
"We thought, when we were putting this together, we would be the only basketball in town coolly. So, kinda hurt us with our viewership numbers, but the tournament itself was a tremendous success and very proud of what we were able to pull off."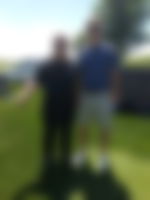 Reason behind choosing Las Vegas as the host city
"Well, at the time, we were doing things in Vegas, you know, the virus was quite low out here. It still actually is quite low. Everything is in comparison. When they were saying that Las Vegas or Nevada has become a hotspot, it was a little bit of misleading facts on that.
"In others words, if Vegas had 500 cases, the next day they had 800 cases, they say that Vegas went up 60%. So, if you look at that 60% number, it's alarming. But 800 cases compared to 10,000 in New York, 10,000 in Arizona, 10,000 in Florida obviously was still relatively low.
"So, that was the main reason and then of course, we felt that the bed space and the availability to have a hotel to house all the personnel and put on a two-week tournament. Everything shut down in New York, other cities, even major sports communities like the NHL, they were struggling to find a city that wasn't struggling so much.
"Vegas just made the most sense. You had the weather, you had the economics out here and my company was out here ready and we were foreseeing to partner up with Void Gaming to get it down out here."
Challenges faced while organizing the tournament
"The biggest challenge obviously is you gotta be dealing with grown men. There's only so much you can say… even the NBA and even some of the bigger billion dollar agencies are struggling to keep guys all contained. You see even one of the more famous things with the Lou Williams and the strip club and things like that.
"It's the biggest challenge that's happened to men to come disciplined enough to say, 'Hey! We are all in this together!' And if you want to go outside this bubble, there's not going to be a five tournament police chasing you down. We got better things to do with our time, but if you'd really just understand that you are not just jeopardizing yourself, you are jeopardizing the tournament and the players next to you."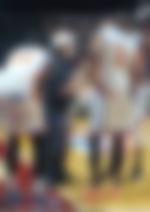 "So, once the guys adapted to the fact that we are all in this together, I was very very relieved to see that we were able to maintain, for the most part, a true quarantine situation. We didn't lose a single player to COVID. I mean, you look at Major League Baseball (MLB), they canceled almost thirty games already.
"Again, you are talking about all these big multi-layered, multifaceted leagues that are struggling to stay away from having COVID affect their operations. We ran a tournament for two weeks, eight different games, and it didn't have COVID interfere at all. So, a very, very unique situation and very excited to be sharing this story with the rest of the world."
On players' discipline inside the bubble 
"We lost a few guys. We originally had Eddie Curry, that we thought was going to be a part of it. He didn't show up. Joe Johnson was one of the more famous people that a lot of fans were excited to see being in the tournament.
"As a matter of fact, Joe Johnson had committed to us and what happened is, he was in the bubble situation at the 'TBT'. When he committed to us we were not forced to be in a bubble, so he thought he was going to be able to come and go as he pleased.
"Once the Nevada Sports Commission said for us to do this, we had to recreate the bubble as well. Then it was gonna be twenty straight days with him away from his family, kids, not talking to anybody, and he had to back out.
"So we did lose some guys, but then we gained some guys too. We gained Amir Johnson, who was on the Philadelphia 76ers roster just a few months ago. Alan Anderson was a star at Michigan State and played with the Toronto Raptors.
"So, we were able to pick some guys up. Mo Charlo, who won the 'TBT' championship wearing our patches, nonetheless he came on board and took Joe's spot with the Texas team. So, very, very fortunate to get the talents that we did without a doubt."
On the tournament schedule 
"We had it pretty much organized. It was six teams as you said. So it made sense to have a five game regular-season. This way, every team is going to play everybody once, and you're able to have a natural tie-breaker head-to-head.
"Iit pretty much came together, just based on the fact that there were six teams and then the mathematics just worked out. Everybody plays each other once: a semi-final and a championship."
MVP of the inaugural edition of The 5
"At the end of the day, I think the guy who won the MVP of the championship, Donte Greene, was probably one of the more consistent players. He averaged 27.0 points throughout the entire tournament and he wound up scoring about 30.0 points in the championship and he won the MVP.
"I would say that's the right one but there are a couple of guys who really had stand out tournaments. I mean, Mario Chalmers is someone who, I think, wants to be back in the league. He had a 50.0 point night one night, and it wasn't just 50.0 points, he had 15 three-pointers. When you have someone who knocks down 15 three-pointers, I don't care where it is, that's still showing a lot of talent.
"I am sure a lot of guys would love to have his three-point shooting in the playoffs. So, there are guys who were in this event, who I believe you will see back in the NBA. Guys like Mario Chalmers, guys like Amir Johnson, there are guys who definitely utilized this as a showcase to show general managers that they still have it."
The idea behind the team names
"One of the things that you can't do is that we couldn't call it the Knicks, we couldn't call it the Bulls because we did not have licencing from the NBA. Although, the NBA actually, certain people within the NBA were actually helpful to us.
"But with that said, we just made it the 'Toronto 5,' the 'New York 5,' the 'Chicago 5' and it just made it for a very easy understanding that this was five guys who were at one point of time assigned to the Bulls, this is five guys that was at one point assigned to the Knicks. So, when it was the 'Toronto 5' or the 'New York 5' against the 'Chicago 5', it really was the Knicks against the Bulls because they all had been signed to those franchises and that's where The 5 came from, that this five men per roster and that's where The 5 tournament unique name came from."
On the attractive uniforms that the players wore
"We actually got a lot of compliments about the uniforms. What we really tried to do if you look at the uniforms, we tried to go into each city and pull out something from the city. So, if you saw the Miami uniform, you saw the palm trees.
"If you saw the Chicago uniform, you had obviously the comedy, that's why we had the North side and the South side. Instead of the mob guys, we looked like the mob guys, but they had a basketball instead of a gun.
"Of course the Knicks had the Statue of Liberty. So, what we did is we took each highlight of the city. Toronto, we took the skyline and then of course because they are the defending champions, we actually put the NBA trophy on the Toronto jerseys as well. So, we were really complimented a lot on the uniforms and the guys liked them, that's the most important thing.
"I didn't want the guys to feel like they were over the top or too much. But, they really liked them and they showed well on TV too, the good colors, they were nice colors. So, I was happy the way it looked to the public."
Who does Jerry Castello feel had the strongest roster among the six competing teams
"So I actually thought Sacramento was the favorite, with Texas if Joe Johnson was there. But Joe Johnson didn't show up. But I thought Texas was still a good team, but Sacramento was clearly the favorite. They were able to hold on.
"Toronto made a great run. They were playing the best basketball heading into the tournament. Had won four in a row, heading into the finals. It was a great finals. With a minute and a half left, you had a one-possession game. That's what any sport whether it's baseball or football, late in the game you want it to be within one score. One run if a baseball game, one touchdown if it's a football game.
"With basketball, it is the same thing. If it is a two or a three-point game with under a minute left, and the end result is hanging in the balance, that's all you want as a fan. We were able to deliver that. We had a lot of games where it came down to the wire and made for an exciting tournament for sure. I think the best team won. I think Sacramento was the best team.
Was every player using the B1 performance patch during the tournament? 
"Not all of them, but we have a policy in our company. We never force anybody to wear the patch, because it is something that's skin contact and I just don't think it is a good policy to mandate somebody has to put something in their body.
"But what we did is we explained to everybody what the product is. A lot of the guys had been using the product for years, anyway. So that made it easy. But, I would say 90% of the players were regularly using the patches and again that's pretty much what we could ask for. Is that guys gave it a shot and whoever used it, felt well of it.
"And that's where we've been as a company now. We have a lot of football players right now about to start in the NFL. And a lot of those guys are wearing the patches right now." 
Did the tournament reach the level of expectations in terms of viewership? 
"Part of the problem was is that we really thought that we were gonna be able to do this in early July. And if we were able to pull it off as our original target date, we probably would've been the only game in town and could've had a much more dominant viewership.
"Once things got stretched into the middle of July, and by this time, the WNBA announced they're coming back. The NBA announced not only were they coming back, but they were going to have pre-season games and scrimmages. And then baseball said they were coming back.
"So all of a sudden we went from thinking we were the only sports available in America other than golf on a weekend, everybody came back. So the viewership really got hurt quite a bit from that, so it did not meet expectations." 
The overwhelming factors that reached its expectations 
"What did meet expectations was the production, the performance, and the brand itself. On one level we've now established a stake in the ground with this '5 Tournament.' A lot of people are asking for more."
"There are other cities that want to be a part of it. So now we can have maybe the Lakers and the Celtics. You get Boston and L.A., obviously. We have a lotta guys from Cleveland, Dahntay Jones who was in this tournament, did win a championship with the Cavaliers, with LeBron James. We have a lot of guys.
"So we can have a Cavaliers team and have a Lakers team. Patrick O'Brien played with the Celtics. Nate Robinson played with the Celtics. We can form other teams.
"So we are excited about what the future holds, even though this particular version didn't crush it in the viewership. Moving forward I think as the pandemic ceases and we get more and more fans on board, I think we can expand our viewership and make it worthwhile in the long run."
Can we expect 'The 5' to return for its second edition in a more grand manner?
"You pointed out Miami, New York, and the Bulls, but of course some of the greatest rivalries of all is the Lakers and the Celtics, the Sixers. Obviously Amir Johnson played with Philly, so yeah. That's what we are gonna try and do. Just continue to highlight these great rivalries of basketball."  
The battle of the sexes: A game between ex-NBA stars and a team comprising retired and current WNBA players 
"That was very exciting. First of all, the game was only a seven-point game. Mario Chalmers hit a three-pointer with no time left. Just threw up a crazy shot to make the final score 10. But it was only seven.
"And some of the women that we had were able to get on board in the middle of the WNBA season still going on. We had Tiffany Hayes, a two-time national champion from Connecticut. Vicki Baugh won a national championship with Tennessee. Imani McGee is JaVale McGee's younger sister. Kaela Davis is the daughter of NBA great Antonio Davis.
"The list kinda goes on and on. Danielle Adams won a national championship with Texas A&M. Jordan Hooper, a two-time Gatorade Player of the Year. So, we really were excited to get so much talent on the women's side. It was great. It was so close, and a rematch is in order.
"I'd like to see if we can do it when the WNBA season is not going on. So that some of the women who are currently in the WNBA can participate. Maybe somebody like A'ja Wilson, like Candace Parker, somebody like that, but we'll see. But that's also something that may have a  part two to it as well." 
The impact of organizing a tournament without any fans in attendance 
"Well disappointing, for a couple of reasons. #1. Financially, obviously. You know, you're not selling tickets. And that's a revenue stream that anyone who's putting on any event count on. That's number one. That was a little bit disappointing because when we started organizing the event, it wasn't a given that there wasn't going to be fans. There were still discussions about having fans when we first started organizing it.
"We actually were told by the Nevada Sports Commission very late that we were not allowed to have fans. Definitely the right decision. I don't think that they did something wrong. But I'm just saying: You go into an event, you're writing down your revenue streams because not only are you going to get fans who are going to pay a ticket, but think about the merchandise.
"We spoke about the uniforms, some of the uniforms could've been sold at the venue to the fans, some signed basketballs and some other things. All that got removed from this event as well. As far as the logistics of it, it didn't really affect the play."
How the absence of fans affected the players?
I think the players themselves thought they were gonna need the fans and I think once competition started, that's really all that took over. All they saw was another competitor in front of them. And they just kinda shut out the fact that there were no fans.
But without a doubt, one of the things that we spoke about earlier was how many great games we had that went down to the wire. That's where you missed the fans. If you had fans for those games, where it was a one-possession game, you get the 'ooohhhs,' you get the 'ahhhhs' and all that kind of stuff.
"So that's one of the things that was unfortunately missing. But, hopefully, we're gonna do this again like we spoke about, and there will be fans in the future. Yeah, it was disappointing to do this one without the fans." 
Who is Jerry Castello rooting to win the NBA championship this season?
"I hate to jump on the bandwagon, but everyone is saying the Clippers are deep and I think that's the truth. I played Division I basketball myself. I coached in college. So, I feel pretty well versed in the game of basketball.
"And I just think especially in a bubble situation, where the guys did have to come off the couch and you see fatigue setting in, I just think when you look at how deep the Clippers are, they could just run so many guys at you.
"I just think in the situation where the playoffs are going to continue on, I think that they're the team to beat. The Lakers may obviously have the two best players in LeBron James and Anthony Davis. But if one of those guys doesn't play well – look at the how they've played the last couple of games, the Lakers right now after clinching the top spot, I think they've lost three of the last four. They're a team where everybody has to play well for the team to win."
"That's not the case with the Clippers. They have so many different people. You have Lou Williams, you have Paul George, you have Kawhi Leonard and you've got [Patrick] Beverly, you've got defenders. I think the Clippers if they maintain their health, I think they're the team to beat for sure." 
The possibility of the Portland Trail Blazers entering the playoffs as the #8 seed in the west 
"I just the Blazers are just an exciting team. I think people wanna see [CJ] McCollum and [Carmelo] Anthony and of course Dame Lillard. Playoffs Dame Lillard is a special thing to watch. As a basketball fan, I understand why you want the Blazers in there. It is an exciting matchup with some potent offensive teams.
"And I think that's what people wanna see. They wanna see these offensive weapons go head-to-head with the Lakers. Why not?"
Can the Blazers upset the Lakers if they face in the first round?
"When you have guys who can score like Carmelo and Dame Lillard and CJ McCollum, all it takes is to get hot at the right time. Can they do it? Those guys absolutely have the talent to do it.
"That's what we're talking about. Is that in a seven-game series, the Lakers have to have those two guys [LeBron and AD]  play good all the time. Right now you also gotta remember that [Jusuf] Nurkic has come back, for Portland as well.
"They're getting all their people back. It's not just Melo playing good ball right now. I  think without a doubt if the Blazers get in they're gonna be a very tough out. I do. I agree with that. They are right up for an upset, yes."
Who will reach the NBA finals from the Eastern Conference? 
"I just think that there's a problem with Milwaukee. I don't know why. They just seem like they should be the best team and then when I watch the Celtics play, playoff basketball, the Celtics just remind me a little bit of the Clippers where they're just very deep again.
"So I think that's who will be in the finals. On the eastern side, Milwaukee and Boston, I think the cache pick is Milwaukee, but I think Boston will be the team that comes out of the East. I don't know why. Something about Milwaukee, I just don't trust them." 
About the Toronto Raptors' performance this season and their playoff chances
The Raptors have had a brilliant season so far, even without the likes of Kawhi Leonard and Danny Green on the team. The reigning champions look to be strong contenders to retain their crown. Is it possible? Here's Jerry Castello's impression so far:
"Very impressed with how they've played the entire year after losing Kawhi Leonard. They are obviously a team to be reckoned with. They have established themselves as not a fluke.
"But I just think that all things considered, plus the Celtics getting Kemba Walker's back, if the Celtics have all of their pieces in a seven-game series, I think they're a little bit better equipped to move on.
"But that's the good news about this playoffs. You could make a case for two or three teams out of the West, and you can make a case for two or three teams from the East. So as a sports league, that's all you want is parity. Where you can't just say definitely, it's going to be…I mean for so many years it is like it's the Warriors.
"You just write them in. You just write them in before the season started. You know they are gonna be in the finals. But now it really is wide open. And that makes for exciting television. Toronto is definitely worthy. I just think Boston will be the one who comes through."
Jerry Castello picks his MVP for the 2019-20 NBA season
The league revealed the three finalists for the MVP award recently. Three very familiar names made the list. And it is certainly a tough choice. You have Giannis Antetokounmpo, the reigning league MVP, and the heavy favorite to retain his throne. 
But the presence of LeBron James makes it even more interesting. So does it have to be LeBron? Oh wait, James Harden is also in contention too! 
Harden has once again had a monstrous scoring season and is on his way to win his third straight scoring title. So who should it be? Giannis, LeBron, or Harden? Here's Jerry Castello's opinion:
"I gotta tell you, it's easy to pick Giannis, because he just does so much. But I'll tell you. Based on the way the Lakers have..you know, they weren't that good last year and now LeBron James does so much for that team. I mean to me that's what an MVP is.
"If you took somebody off of it [team], what would happen? The Lakers are just nothing without LeBron James. He does the rebounding, the passing, and he holds them together emotionally. He's only missed a couple of games all year long.
"So Giannis, you know, defending MVP; He's certainly a worthy candidate again. But for all the things considered that the Lakers have the best record in the West right now, #1 seed, I'd give it to LeBron. That's nothing to LeBron. He's got so many of these and a lot of people overlook him also.
"But you've got to give it where it's right. Right now, I think without LeBron James, there is no Lakers in the first place. You gotta give to LeBron, I think."
Are people overlooking James Harden as a potential MVP candidate?
"If you're talking about who is the most valuable offensive player, I think hands down its James Harden. He steps on the court and he's instantly 30 points. But I think when you're talking about an MVP, there's a lot of other pieces that go into it.
"What is the defense? What is the rebounds? How about the assists? How about the leadership? James Harden is an exceptional offensive talent. But the league, throughout its history, has had exceptional offensive talents. Look at George Gervin. I know him, dating myself, going back a while, but George Gervin was someone who could score 30.0 points. Allen Iverson is someone who could score 30.0 points.
"To be an MVP, I think you have to wear a lot of hats. I think you gotta wear the defensive hat. I think you have to wear the leadership hat and I still am not sold on the way the Rockets play to move forward. I think they are an offensive powerhouse that can score on anybody.
"But you know, how many finals have they been to? And in some of those finals, James Harden shrunk, quite frankly. He's the guy who didn't even come through. So, I don't think he's being overlooked if you split it up into offense and defense.
"I think James Harden gets all the credit in the world for being an offensive force. I think he is an offensive force. Better than Giannis, better than LeBron, better than Kawhi, strictly as an offensive player. If you're going to have an MVP, I don't think he ticks all the boxes for me, anyway. So I think that's why he gets left out of the conversation."
On potential rivalry emerging between Luka Doncic and Giannis Antetokounmpo in the near future
"I think definitely those are the stars of the future. What Luka Doncic is doing is nothing short of incredible. He's Larry Bird and he's three years younger. Larry Bird went to four years of college. It's just incredible what Luka's doing. And he's so efficient too. He's not just a guy who jacks up 35 shots.
"He moves the ball. He's got 15 assists. If you wanna talk about a future MVP, there's a future MVP. He just does so much. But the league is in good shape. It's not only him too. I mean, Ja Morant's another young star.
"I don't know what Zion Williamson's health is going to be. I hope he's not one of these Greg Oden types, or these kinda players who never realize their potential because they're always battling injuries. And there's been a few of those guys through the years, who never reached their NBA potential.
ADVERTISEMENT
Article continues below this ad
"I hope that's not going to be Zion's case. But even when he's been on the court, look at what he's been able to do. He's been nothing short of amazing. So the future of the NBA, I think, looks really good. And without a doubt, Luka Doncic and Giannis Antetokounmpo are going to be the faces of the league, moving forward." 
Is Jerry Castello Team MJ or Team LeBron?
This is always a question that comes up in everyone's mind. Who is the GOAT in the NBA? Is it Michael Jordan or LeBron James? These two always dominate discussions and we saved this question for the last. Here's Castello's views on the GOAT debate: 
ADVERTISEMENT
Article continues below this ad
"For me, I grew up in the era of Michael Jordan. It's everything about what he did. Playing to win, took the big shots. You see this 'The Last Dance'  documentary where he's pushing guys.
"I think LeBron has a lot of that, but I think at the end of the day there are just certain things that MJ has already done that I don't even think LeBron has done yet. Not that LeBron is not one of the greatest of all time, of course, he is. But, for my moment, the greatest player in the history of basketball is Michael Jordan. Not even a discussion."