"F–k LeBron": UFC Star Reignites Verbal Abuse with LeBron James by Insulting Him Again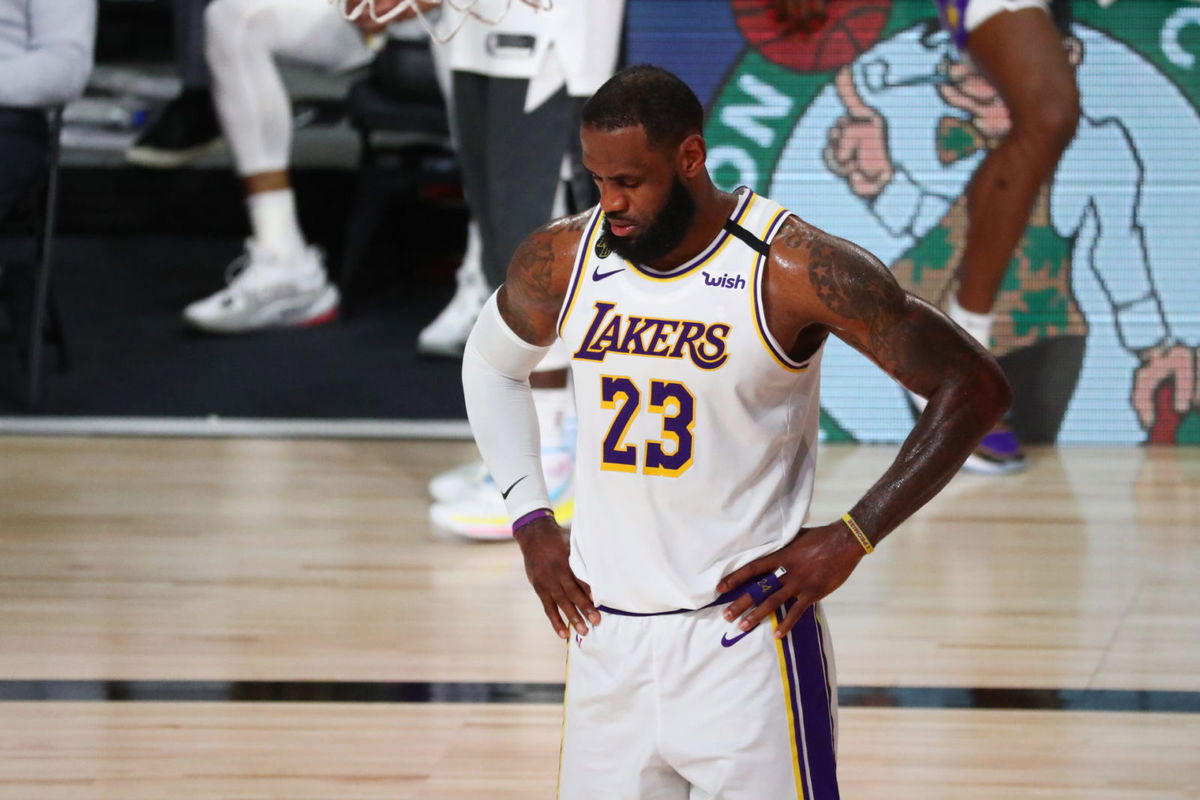 With great power comes great responsibility, and with great success come great enemies. This holds true especially for LeBron James, who is the recently crowned NBA Finals MVP. He has lately attracted an unprovoked foe in a former interim UFC Welterweight Champion.
Colby Covington has found some business in throwing diss at the Akron Hammer. It seemed like banter in the beginning, but the trash-talking is picking heat now. This is not very common in the world of sports where an athlete from a different sphere, contact sports in this case, goes out of the bounds and calls out someone outside their normal circle. However, it is happening, and it's getting nastier.
Colby Covington can't keep himself from insulting LeBron James
Recently, 'Chaos' uploaded a video on his Instagram that took the NBA and Lakers fans by surprise. He wore a T-shirt saying "F–k LeBron" and went on to put some hate on the four-time NBA Champion's name.
He exclaimed, "Greetings there… America's champ is back with America's pick of the week brought to you by Colby Covington the corporate and the undisputed king of Sportsbook, Mybookie.ag. Congrats LeBron James, congrats on setting the record for the least-watched NBA finals in the history. When everybody's sick, you hope bulls**t. While NBA [indiscernible] are down, UFC is up, just like our bank account."
While the first part of his quote focused on self-promotion, the next was dedicated to Bron. He made it a point to compare NBA's TV ratings with the UFC and seemingly blamed LeBron for it. This was something totally unexpected and makes one wonder, what is he exactly up to?
Will all these derogatory remarks provoke the L-Train?
This is not the first time that the 32-YO UFC veteran has dragged Bron's name into his speech. The last time he pulled this was when he had tweeted, "If that coward had the balls or the ability to kick anyone's ass, Delonte West would've lost his teeth long before his meth habit!"
LOL at the snowflakes that believe @KingJames could even last 10 seconds with me! If that coward had the balls or the ability to kick anyone's ass, Delonte West would've lost his teeth long before his meth habit! pic.twitter.com/TQZ56FBnt1

— Colby Covington (@ColbyCovMMA) September 22, 2020
He was referring to former NBA player Delonte West, who was allegedly dating LeBron's mother.
Even Darren Till, another UFC star had earlier given a controversial statement on the 16-time NBA All-star. He was quoted as claiming, "Please tell me I have not just seen a video of LeBron James saying Colby would s*** his pants in the ring with him? Colby may be an arse***, in fact a funny arse**** cause so many people love getting offended. But Covington would tear James a new arse**** then rawdog him."
This is totally uncalled for as far as Bron is concerned. It'll be interesting to see if Bron comments back to this someday, given it gets worse.
Continue the conversation on the app, join other MMA fans on MMA Fans App
Sourabh Singh
All work and no play makes Jack a dull boy. I intend to make popularise my quote when I say sports define me better than I define sports. See ya'all Champs!