Fans Troll LA Clippers As They Are Set To Endure An Awkward Opening Night Against Lakers
Published 12/05/2020, 8:00 AM EST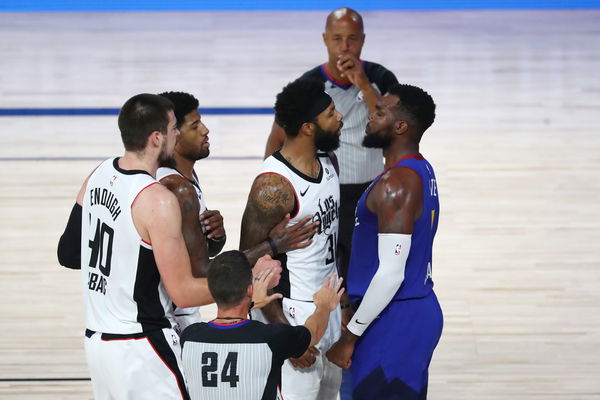 ---
---
The LA Clippers are still suffering from their post-bubble hangover. The team collapsed in the western conference semifinal to the Denver Nuggets. They were expected to win the NBA championship ahead of the Lakers, but couldn't get past the Nuggets. The Lakers took advantage of the Clippers' collapse to go and win the NBA Championship.
ADVERTISEMENT
Article continues below this ad
The Clippers signed Kawhi Leonard and Paul George in the off-season. Leonard was expected to sign with the Lakers after leaving Toronto. However, he signed with the Clippers instead, to go against LeBron James and Anthony Davis. The Clippers vs the Lakers became the biggest story in the Western Conference.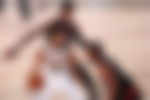 Throughout the early part of the season, the Clippers got the better of the Lakers, beating them on opening night and Christmas day. The duo of Leonard and George got the better of the Lakers. However, there were several problems within the roster.
ADVERTISEMENT
Article continues below this ad
News reports emerged that the roster was not happy about the perks Kawhi Leonard and Paul George were given. Leonard was allowed to live in San Diego and given access to a private jet. He was often late for team flights and was allowed to decide which games he would play.
LA Clippers – Courtside Seats for Lakers' Ring Ceremony
Additionally, the players did not have chemistry, as George and Leonard missed a lot of games. After the All-Star break, the team played together well. However, the shutdown proved to be the final nail in their coffin. The Clippers (reluctantly) entered the bubble. They lost to the Lakers in their first game back. Then performed poorly in the bubble and got knocked off before reaching the finals.
ADVERTISEMENT
Article continues below this ad
The Lakers won the NBA Championship, doing everything right. The Lakers' title win is a constant reminder of what the Clippers did wrong the entire season. Since then, the Clippers fired Doc Rivers, lost Montrezl Harrell in free agency, and haven't gotten the point guard they wanted. They did, however, sign Serge Ibaka.
Now, to make things worse, the Clippers will be front and center for the Los Angeles Lakers ring ceremony on opening night. Having lost the season last year, it will be especially painful for the Clippers to sit on the sidelines as the Lakers have their 17th Championship banner to the Staples Center rafters.
The Clippers have a chance to spoil the night for the Lakers by defeating them in the season opener. But they will not have an easy task. The Lakers upgraded their roster significantly this year, and they will want to get off to a good start.
ADVERTISEMENT
Article continues below this ad
The Lakers play the Clippers on December 22, 2020.