Last week, the Los Angeles Lakers suffered a big blow when Avery Bradley opted out of playing in the NBA return in Orlando. And now, Dwight Howard is unsure about his participation as well. Although these are two major losses for them, Golden State Warriors star Draymond Green still believes that the Lakers have got what it takes to go all the way this season.
While speaking to Jalen Rose and David Jacoby on ESPN, Green said he initially ranked the Clippers over the Lakers. He said, "They (Clippers) check all the boxes, they can match up with any team well. They have everything that you need to win a championship."
But now that the situation has changed, so has his opinion. "However, I think to go into this bubble, the Lakers got to be the favorite because they got LeBron [James] and he can kind of adjust (to) anything," Green said. "And I think he's probably the most disciplined player we've ever seen in the NBA, and that's going to matter going into this bubble. Having LeBron on your team going into this bubble gives you a slight advantage."
Can the Los Angeles Lakers live up to expectations?
Many, including Rose, have been saying that this is LeBron's best chance to win a ring, as he might not get another opportunity. Compared to other title favorites like the Clippers and the Bucks, they don't have age on their side. The Bucks are near them right now, but a big factor in that is a 39-year-old Kyle Korver.
With Anthony Davis hitting Free Agency after this season, he will want more money, which will further affect their cap space. And during the 2021 Free Agency, the Lakers will have zero players on their roster, unless LeBron takes his player option and Davis decides to stay.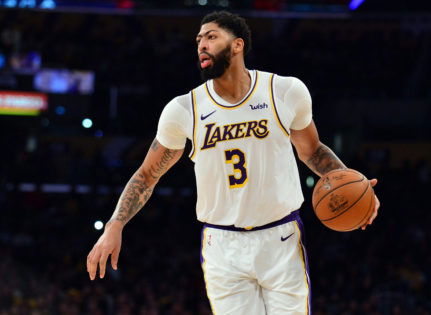 But LeBron, even at 35 has been playing at MVP levels. He is a strong candidate for the award this season. However, Giannis might just nick it away. Davis, on the other hand, has consistently been playing at DPOY levels for a few years now. After a poor season for the Lakers last year, they look like they have finally found their mojo. The team built around LeBron and Davis has been working effectively.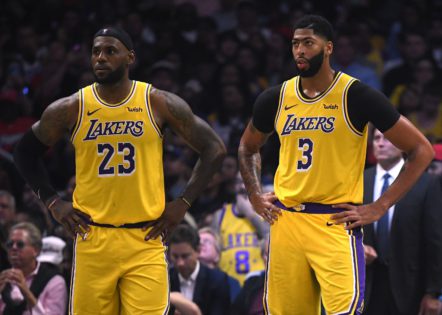 "Playoff" Lebron, along with Davis, who is hungry for post-season success, will be a deadly duo in the bubble. The Lakers need to avoid losing focus and not let the favorite tag affect them negatively. It is their title to lose.