"First Guy To Block My Shot Three Times In A Row": Shaquille O'Neal on the Player Who Made Him Change His Game
Published 06/19/2020, 11:20 AM EDT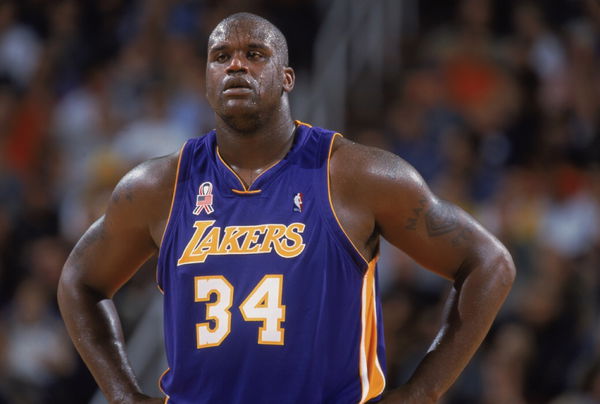 ---
---
When it comes to competing in the NBA, players have to be prepared for a physical battle with their opponents. There are certain athletes who have established a towering legacy in the league with their extraordinary talents supported by a powerful physique. As you think about the most dominant players on the court, Shaquille O'Neal never fails to strike your mind with his presence. 
ADVERTISEMENT
Article continues below this ad
Shaq is one of the strongest athletes to ever play in the NBA. The Big Aristotle stood at 7-foot-1 and muscled his way to slam unforgiving dunks against his opponents. In his glittering 19-year career, the Hall of Famer collected so many honors to his name, which undeniably marks him as one of the greatest of all time.
Shaquille O'Neal's physical strengths were visible through his explosive dunks which at times has caused the basket's entire structure to collapse. Being such a dominant player, one can expect Shaq to have never been intimidated by any other athlete. But, the Big Diesel himself is humble enough to say otherwise and even name a particular opponent who made him change his game. 
ADVERTISEMENT
Article continues below this ad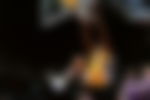 A player who made Shaquille O'Neal realize he was not strong enough
The NBA saw the emergence of a phenomenal player in Shaquille O'Neal. As soon as he made his entry in 1992, Shaq won the player of the week award. From that point, he never slowed down or feared any opponent who came in his way. 
However, since 2002, Shaq kind of felt a shift in his gear when coming up against a certain player. The opponent Shaq had a tough time playing against is also the tallest basketball player to be inducted into the Hall of Fame. 
When Shaquille O'Neal first saw Yao Ming, his initial impression was "Who the fu** is this?" That is exactly what the four-time champion said on an ESPN interview with Yao Ming and Allen Iverson sitting next to him on either side.
"He came in and I tried to hit him with a smooth finger-roll move; Block," Shaq said, speaking about how Yao Ming challenged his game. "I tried to hit him with a fadeaway; Block. Next time I come up with a dunk; Block. First guy to block my shot three times in a row," Shaq informed.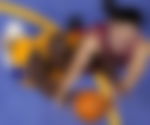 ADVERTISEMENT
Article continues below this ad
Yao's height and his presence completely put Shaq off-guard. The Lakers legend also reflected on how Yao Ming impacted the way he approached the game. "He's definitely the first guy I had to change how I played against him," he said. "[Yao's] also the first guy to get it, turn around, look at me right in the face and just shoot right over me."
What does Rockets legend Yao Ming think about Shaq?
As much as Shaq respectfully put it, Yao Ming described his first impression of O'Neal in a hilarious way. The first thing that Yao saw was the mighty build of Shaquille O'Neal. "He's like a rhino on the court to play against. A couple of years ago I went to Africa to see a real rhino and that's not much of a difference," Yao joked. 
ADVERTISEMENT
Article continues below this ad
If Yao Ming ever feels that failing to win an NBA title is the biggest dent in his career, he can always look back at Shaq's words to cut himself some slack and realize his immortal impact on the league.