Former Boston Celtics Player Lauds Team's Latest Signings Despite Losing Gordon Hayward for Nothing
Published 11/22/2020, 1:01 PM EST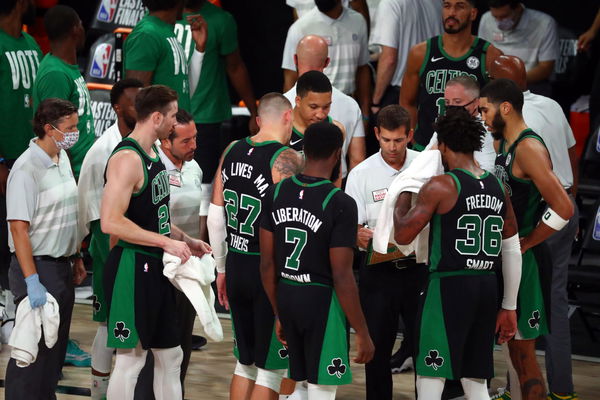 Free-agent Tristan Thompson is now officially a part of the Boston Celtics. The 'Greens' will pay the big man $19 Million over the course of the next 2 seasons. Signing him offers them the much-needed depth at the center position.
Tristan Thompson completes the 'Puzzle'
The former Cleveland big man is the perfect archetypal center that was missing in Boston. Boasting of an incredible ability to rebound and score well in the paint, he will be a valuable addition to the Celtics. His former teammate from the Cavs, Kendrick Perkins, has dubbed him as the missing piece of their puzzle.
ADVERTISEMENT
Article continues below this ad
The Celtics Finally got the missing piece to the puzzle. Tristian Thompson is exactly what they needed!!! Check Ball Got Damn it. Carry on…

— Kendrick Perkins (@KendrickPerkins) November 22, 2020
Thompson had spent the previous 9 seasons in Cleveland after being drafted 4th overall by them in 2011. Considering that he was part of the famous championship-clinching team in 2016, his addition might lift the locker room.
Having seen Gordon Hayward walk out the door, it was important to add height to their lineup. Moreover, he is one of the best offensive rebounders in the league.
What other pieces have the Boston Celtics added?
There's a reason Kendrick Perkins called Tristan the missing piece; owing to the exciting additions to their roster on draft day. Analyzing that their 3-point shooting brought them down against Miami Heat, they went for 'shooters' this time around.
Aaron Nesmith (14th pick) and Payton Pritchard (26th) may make up for those deficiencies. Former All-Star guard Jeff Teague also put pen to paper.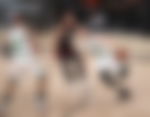 One reason that they signed the Cavs big man was because Gordon Hayward opted out of his $34 Million option, giving them considerable cap space. Thankfully for them, he took his talents to Charlotte.
ADVERTISEMENT
Article continues below this ad
Make no mistake, Gordon Hayward wasn't a slouch. Beginning the 2019-20 NBA season very well, injuries struck him down again.
And to add to that, Enes Kanter left them in the offseason too. So, it only left them with Daniel Theis at 5. Therefore, signing Thompson was a no-brainer.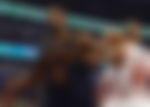 ADVERTISEMENT
Article continues below this ad
To conclude, the Celtics look in a suitable position heading into the 2020-21 NBA season. They have a chance at going further than the Eastern Conference Finals this time around. But will they?