Former Girlfriend Reveals Shocking Details of Her Time With Dennis Rodman
Published 04/28/2020, 5:11 AM EDT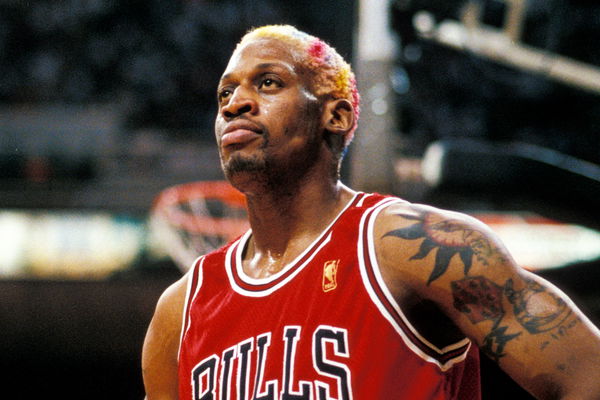 ---
---
Everybody knew the romance between Dennis Rodman and Carmen Electra. Their relationship was wild, filled with extreme incidents and an overboard of alcohol usage. The pair initially got close in 1997, when Dennis Rodman was with the Chicago Bulls. They were on the verge of achieving their third consecutive title in the NBA.
ADVERTISEMENT
Article continues below this ad
Carmen recently got in touch with Greg Braxton, a reporter for the Los Angeles Times. The former Playboy model and MTV Host got casual, revealing the make and break of their relationship back in their days kindled by passion.
Sitting at her Los Angeles Home, she watched the 'The Last Dance.' Just like millions of others, she loved the initial episodes. She failed to contain her excitement and expressed, "I wanted to get up and cheer. Seeing Dennis back on the court brought tears to my eyes."
ADVERTISEMENT
Article continues below this ad
Carmen Electra and Dennis Rodman became exclusive and would often travel together everywhere. Rodman even requested the Bulls management to allow her to travel in the team plans. He kept her right at the top of his mind and she loved being a part of his life. Electra even unbolted on some of the crazy stuff they did as a couple. 
Dennis Rodman and Carmen Electra's wild night at Bulls' training facility
Carmen opened up about a crazy night the loving couple experienced. Rodman took her to a place where he often sweats a lot. But this time, it was for something else, much more intense. 
"One day when the Bulls had an off day from practicing, Dennis said he had a surprise for me," she said. "He blindfolds me and we get on his motorcycle. When he finally takes my blindfold off, we're standing at the Bulls practice facility, center court. It was crazy, like two kids in a candy store. We were eating Popsicles from the fridge and pretty much having sex all over the damn place — in the physical therapy room, in the weight room. Obviously on the court." She even burst out laughing and said, "To be honest, I don't think he's ever worked out so hard in his life."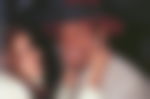 It seems absurd to even picture it. Dennis Rodman, choosing the place where he trains to become a champion, and turning it into a lavish spot to engage in physical intimacy with his girlfriend. And now, we know they did it right on the hardwood floor, lying down buck naked on the center of the court. The level of craziness the couple engaged in doesn't stop there.
Electra even spoke about the time Rodman took her to Vegas to blow off some steam. They did all sorts of stuff, which helped Rodman calm his stress levels. But when the Bulls man decided to extend his brief vacation without the consideration of the team, they found a visitor knocking on the door of their hotel room.
"One morning, someone started pounding on Rodman's door. I was hungover, and we were naked on the floor," Electra recalled. "Dennis gets up to answer, and there's Michael Jordan! I got up and tried to hide. I knew Dennis was in trouble. That was a big deal and a shock to me."
The other side of Rodman
ADVERTISEMENT
Article continues below this ad
Keeping all the romance aside, Electra mentioned the darker phase to Dennis Rodman's personality. It was not all fun and games. Rodman had a drinking problem that went beyond his control at times. Even his beloved could not control his erratic shift in moods. She was left hanging.
"There were those moments of 'Where's Dennis?' Other team members would worry when he would run off and they couldn't find him. There were times when all of us would go to a few bars and then we all would try to get Dennis to go back to the hotel. He would just run away and leave us. There was nothing we could do."
She even stated how the blame would fall on her when Rodman failed to perform well. Her most anxious moment came during the 1998 Eastern Conference Finals. The Bulls were facing off against the Indiana Pacers, and Electra begged her Prince Charming to play well. "If Dennis didn't have a good game, if the Bulls didn't win, it would reflect back on me in a sense. We were both so out there."
ADVERTISEMENT
Article continues below this ad
Their marriage hit many roadblocks and the couple mutually ended their relationship within a year after tying the knot. However, she still has good feelings for Rodman. She expressed her nostalgia and happiness in seeing the documentary and watching them play once again.
"I was so honored to see them play," she said. "There's just no words for that era. There will never be another one like it."