The most pressing question for the Golden State Warriors will be their position in the upcoming NBA draft. After the beginning of the NBA season in Orlando, the Warriors' focus will be on the draft lottery on August 25.
The question that arises is whether Dubs will trade their top-five pick? Or will they focus on being competitive at the moment and build for the future?
PJ Carlesimo's advice to the Golden State Warriors
As the former coach of the Golden State Warriors, PJ Carlesimo advice's them to trade the pick. He made his preference known on KNBR 680. This is a radio station in San Francisco. He is asked what he would do if he was Bob Myers and coach Steve Kerr. He responds, "There's not a Zion (Williamson). There's not somebody that's really gonna impact the Western Conference race. If they're able to get a veteran who can come in and contribute — yeah, I think that's the way to go." 
Carlesimo may be right. The biggest reason for them to trade the pick is that it is very risky to bet on prospects that are not once-in-a-lifetime kind of players which doesn't appear to be the case this year. He goes on to say that the Warriors already do have a very strong team with Stephen Curry, Draymond Green and Klay Thompson. The only need now is to bring in players who will support these key players.
"They're gonna know what's available there (in a trade). I still think they're looking more now. If those two guys (Steph Curry and Klay Thompson) are healthy, what's the piece that's gonna make the team a little bit better? That's all anybody is gonna be able to do. 
"The nucleus is still there, they're gonna be in the hunt," says Carlesimo.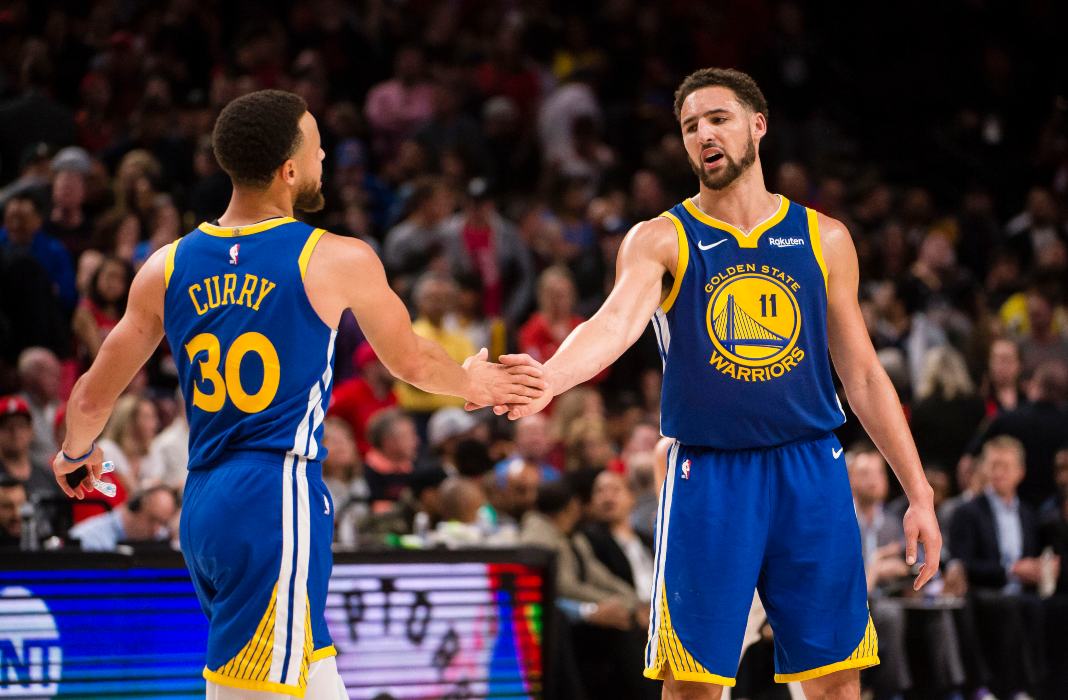 What did they do last time?
The last time that the Warriors had a top-five selection, they had picked Mike Dunleavy Jr which did not work in their favor much. This year, The Warriors are most probably going to land the top-five selection. The only question remains is what they plan to do with it.
You can catch the radio podcast below:
Source: Tolbert, Krueger & Brooks Podcast