Former Golden State Warriors Teammate Details the Secret Behind Steph Curry's Insane Scoring Potential
Published 01/16/2021, 5:58 PM EST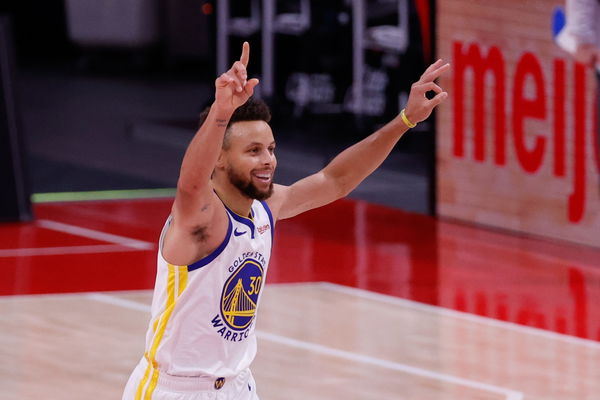 ---
---
Steph Curry is one of the best players in the NBA right now. He is not only an exceptional shooter, rather is an underrated scorer too.
ADVERTISEMENT
Article continues below this ad
Former teammate Andrew Bogut in his podcast Rogue Bogues recently revealed how Curry became such a lethal offensive threat. He said, "Once he realized that 'hey some of these role players that are helping me,'"
ADVERTISEMENT
Article continues below this ad
"If I can get them going early, if Andre Iguodala hits a three, Bogut gets a dunk, David Lee gets a finger roll, and I get everyone involved, without being overly trying to get them involved,"
He added, "Steph knew that he'd have a 3-4 minute block that once everyone else has hit a shot and flattened out that defense and made it a bit more honest, he'd have a three-minute block where he would score 16 points. Once Steph figured that out it was over for the league."
The explosive three point shooting by Curry has transformed the NBA. Not only his impeccable shooting led the Warriors to a championship for the first time in 40 years, it also helped him in winning two MVP titles.
The Warriors' roster has changed drastically over the two seasons. Although they are not as star-studded as before, Curry will hope that he can guide this new roster to become a playoff team.
Can Steph Curry lead the Warriors to a deep playoff run?
Coming into the season, the Warriors were struck by tragic news as their star Klay Thompson suffered from a season ending Achilles tear. The Warriors signed a replacement in Kelly Oubre Jr. who on paper seemed like the real deal.
ADVERTISEMENT
Article continues below this ad
Seven games later, Oubre has been disappointing. He has been dismal from the three point line shooting only 16% of his shots and has been nowhere near to what he averaged in last season.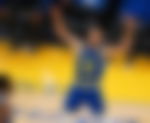 Their other young star Andrew Wiggins has also not been performing up to the mark. The bright spot for them has been James Wiseman. The former Memphis big man has impressed everyone and is in the running to become the Rookie of the Year. With both their young stars still adjusting to their new roles, we might not be seeing a prime Warriors.
ADVERTISEMENT
Article continues below this ad
The Dubs look like a much better side when both Steph Curry and Draymond Green are on the floor. Given both the players' experience, one might see a much more cohesive Dubs team soon. They have the quality to be a competitive team, so writing them off might be a huge mistake.