Former Houston Rockets Player Dismisses the Idea That Michael Jordan' Chicago Bulls Would Not Have Stopped Them
Published 08/21/2020, 7:45 PM EDT

Follow Us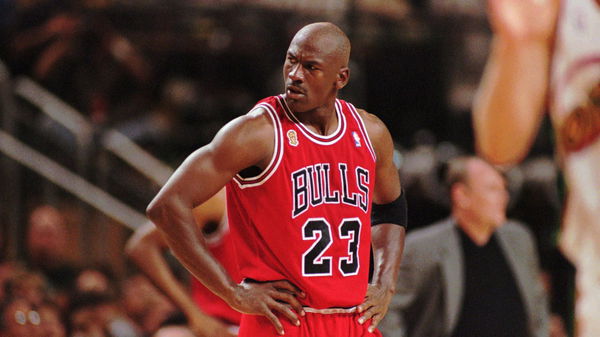 Would Michael Jordan have won the NBA titles in 1994 and 1995? After winning his third title in 1993, Jordan took a year and a half off from the game, before returning midway through the 1994-95 season. In those two seasons, the Houston Rockets won back-to-back titles. As a result, fans believe they wouldn't have won had Jordan remained on the team.
Robert Horry, who was part of that Rockets' title-winning team, believes they would have won it irrespective of MJ. While speaking to Quentin Richardson on the Knuckleheads podcast, Horry said, "We gonna win those two championships. Because the Bulls went out and revamped that team. They got Kukoc and Rodman. They got all these guys to make them better because they just got beat by Orlando.
"Everybody's gonna say, 'Well MJ wasn't in shape.' He already played 40 games, he was in shape. He just got beat by a faster, younger team. If he'd have got to us, he wouldn't have got past us."
ADVERTISEMENT
Article continues below this ad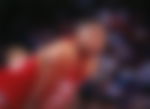 Could Michael Jordan and the Chicago Bulls won those titles?
Horry then talked about how the matchups and previous results already favored them. "So if you look back at the matchups, at those teams, and you go back to the regular season, we bear them in the regular season on a consistent basis. So for them to sit there, sat the Bulls would have won…No!"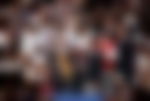 ADVERTISEMENT
Article continues below this ad
Horry isn't the first member of that title-winning Rockets team to say this.
Back in July, Kenny Smith appeared on the podcast and said, "But they were just too small. No Horace Grant. He was in Orlando. Dennis Rodman was still in San Antonio. That's why they lost to Orlando Magic. We would've done the same thing. The team that they lost to 4-2, we swept. It wasn't Jordan wasn't the best player. That wasn't the best team."
That iconic Rockets team was led by former MVP and DPOY Hakeem Olajuwon. Being one of the best centers of all time, nobody could match up to him in his prime. Rockets fans believe Hakeem would have been the difference had they played an MJ led Bulls in the Finals. On the other hand, Bulls fans believe that Jordan would have still been able to win the title for them.
ADVERTISEMENT
Article continues below this ad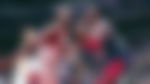 This remains one of the biggest what-ifs in NBA history. Both sides can build good arguments, but there will never be a definite answer for any side.