Former Lakers' Assistant Coach Revealed How Kobe Bryant Was Behind Him Being Hired
Published 12/02/2020, 1:00 PM EST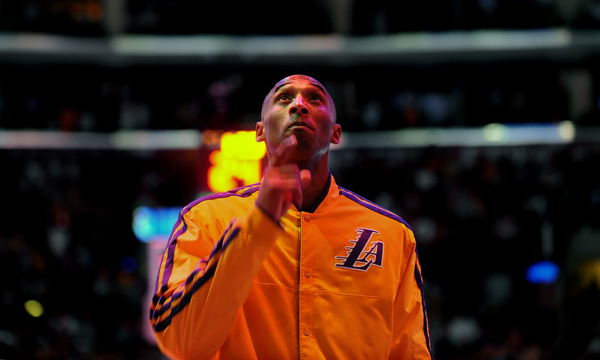 ---
---
Edward Jordan is a reputed former NBA player and coach. He was the Head Coach for Rutgers University for 3 seasons and has also been the Head Coach for big NBA franchises like the Philadelphia 76ers, Washington Wizards, Sacramento Kings, and assistant coach for Charlotte Hornets.
ADVERTISEMENT
Article continues below this ad
Although he has success under his name, Eddie is more proud of the time Kobe Bryant wanted him as part of the Lakers organization.
As an NBA player, Eddie never boasted of the best of stats. He averaged 8.1 points, 3.8 assists, and 1.9 rebounds. The Cleveland Cavaliers acquired him through the 33rd overall second-round pick in the 1977 NBA Draft. But halfway through his rookie season, he was sent to the New Jersey Nets.
ADVERTISEMENT
Article continues below this ad
Eddie goes way back with the Lakers. He played for them during the 1980-81 season and was also a part of the 1982 NBA World Championship team.
Playing 4 years for the purple and gold, he moved to the Portland Trail Blazers and then retired after that. However, his connection with Lakers didn't end there.
Edward Jordan's proudest moment revolves around Kobe Bryant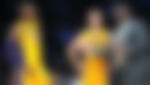 Years down the line, in 2021, he was hired as the Assistant Coach to the then Head Coach of the Lakers, Mike Brown. But how did he go from playing for the Lakers to being their Assistant Coach? It was all thanks to Kobe Bryant.
In an interview, Eddie stated, "What I am proud of was, so after one year with the Sixers, I coached my sons, AAU team, and we won the national championship.
"But then, what was interesting was that I got a call from Mike Brown. He was the Head Coach of the Lakers and he says, 'Kobe wants to run the offense'. 
ADVERTISEMENT
Article continues below this ad
"Kobe wanted me to come out there. He wanted me to be hired so they could run the offense. Mike Brown was there a year and Kobe didn't like the offense.
"So, he said, 'Call Eddie Jordan! I like their offense.' I went out there, I met with Kobe. He was practicing for the USA basketball. We met and talked about the offense for a couple of hours. Maybe not that long but he was already sold.
"So, he said, 'You got to hire Eddie. I was happy about that, like Kobe wanted to learn the offense," concluded Jordan. However, Edward's stay with Lakers wasn't very long and the following year he became the coach of a college of Rutgers University itself.
ADVERTISEMENT
Article continues below this ad