Former Lakers' Legend Credits His Business Success to Magic Johnson and a Shark Tank Personality
Published 11/09/2020, 1:00 AM EST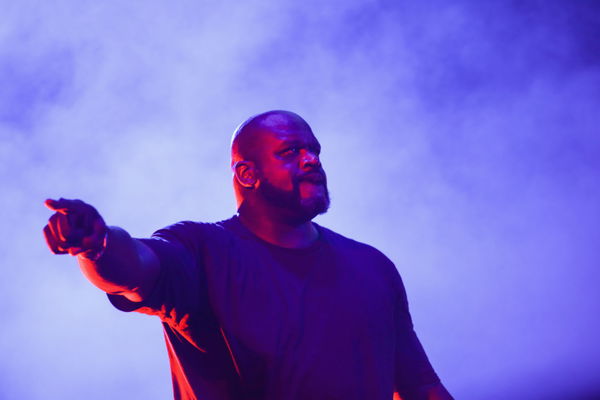 ---
---
It is a blessing to have the right mentors in life. More than money, more than luck, mentorship becomes valuable when dark clouds gather. Lakers' great Shaquille O'Neal he has been in both shoes. He played the role of an inspiring figure on the court and amassed skills from life coaches off of it.
ADVERTISEMENT
Article continues below this ad
The Big Shamrock is now an NBA analyst, an investing genius, a corporate powerhouse, and a true role model for almost anyone. He recently gave the entire credit to his business IQ to two well-known figures in the business of profit-making. 
ADVERTISEMENT
Article continues below this ad
Shaquille O'Neal names his greatest mentors 
Shaq recently gave an interview where he revealed, "I know what you're getting ready to ask me, so I'm going to go ahead and answer it for you. Where did I get my business acumen from? I got it from two people. Magic Johnson, when I first got to L.A., said, 'Shaq, it's OK to be famous and all that, but at some point, you want to start owning things.' 'So the first thing I said was, 'I want to own a clothing line'."
The 4-time NBA Champion is the owner of Shaquille O'Neal XLG. Given that the NBA legend was well known for his stature in his playing days, the company designed a clothing line specifically keeping in mind the needs of bigger men using stretch technology. 
Shaq further acknowledged Shark Tank personality, Daymond John, as one of his guides. The NBA legend added, "So I'm doing my little thing, own my clothing line, and I'm looking at the numbers. I see FUBU and their numbers are killing my numbers. Now I'm like, 'Man, who are these FUBU cats?' I started watching them and I learned a lot. We met, you always took care of me, you always gave me knowledge. You and Magic helped me get started."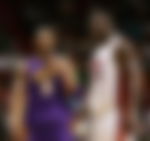 What else is the Lakers' great on to?
ADVERTISEMENT
Article continues below this ad
Shaquille O'Neal is still a frequent face on TV commercials. The 7'1" legend can be seen endorsing a sugar substitute, a sleep apnea mask, NBA 2K, LiNing shoes, Nestle Crunch, Pepsi cola, Wheaties, Oreo cookies, Burger King, Taco Bell, Dove, Nintendo, and so much more.
All of these things came to him because of his NBA success. The other notable things that he single-handedly carried out included some really impressive investments. He invested in Google and Apple early in his career (1999) when he was just 27. The Big Aristotle also credits Amazon founder Jeff Bezos's advice as a factor behind his extraordinary success. Today, Shaq is into restaurant franchising and has an estimated net worth of $400 million.
ADVERTISEMENT
Article continues below this ad
Trending Stories