Former NBA All-Star Shaquille O'Neal Reveals How He Tried to Impress American Actress Halle Berry
Published 09/17/2020, 12:00 PM EDT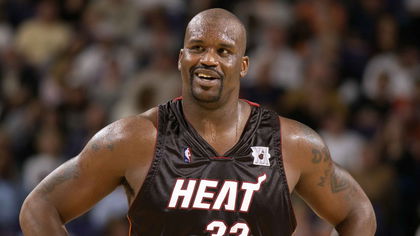 ---
---
Shaquille O'Neal has averaged 23.7 points, 10.9 rebounds, and 2.5 assists in his career. He is also a 15-time NBA All-Star and has won the three final's MVP and one regular-season MVP award too. Despite so many iconic moments, there is one game that the legend thinks he played the best in and knows exactly why.
ADVERTISEMENT
Article continues below this ad
Inspiration can strike at any point and in any form. Although, nobody knew that for one of the most dominant players of the NBA's history, that inspiration would be the stunning Halle Berry.
Shaquille O'Neal had his best form against the New York Knicks
ADVERTISEMENT
Article continues below this ad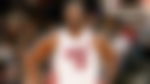 On the Tonight Show Starring Jimmy Fallon, Shaq shared a hilarious story of how the actress Halle Berry became a source of his inspiration during a game against the New York Knicks. According to him, it was one of his best game's ever against them. In the interview, Fallon asked him, "If you were still in the NBA, how would you have reacted in the bubble?"
Shaq responded, "I probably would have struggled. Let me tell you why. I'm a pretty good player. Certain things make me great."
He then narrated a story. "For example, I was playing against the New York Knicks, and I'm at the free-throw line and I see this girl walking down the aisle and I'm like she looks like- oh my god it is Halle Berry. I call a time out and I go to the bench.
I said, Halle Berry's at the game! Anybody shoots beside me, I'm punching you in your face. Halle Berry is here to watch me play the game. Give it to me. And it was one of my best games I ever had. Every time I got the ball, I would look to make sure Halle was looking at me and I just destroyed Patrick Ewing."
ADVERTISEMENT
Article continues below this ad
Which game do you think was?
Shaq never specified which match this was. Was it that incredible Lakers win over the Knicks on March 19, 2000, when Shaq dropped 43 points and grabbed 10 rebounds? Looks like that's just going to remain a mystery. Shaq has reiterated this story many times, which shows the impact Berry had on him. Shaq was at his prime then and what matters is that the Hall of Famer found his inspiration at the right place and the right time.
ADVERTISEMENT
Article continues below this ad