Former NBA Champion Absolutely Sure LA Lakers Will Be on Top Even Without LeBron James
Published 11/22/2020, 3:52 AM EST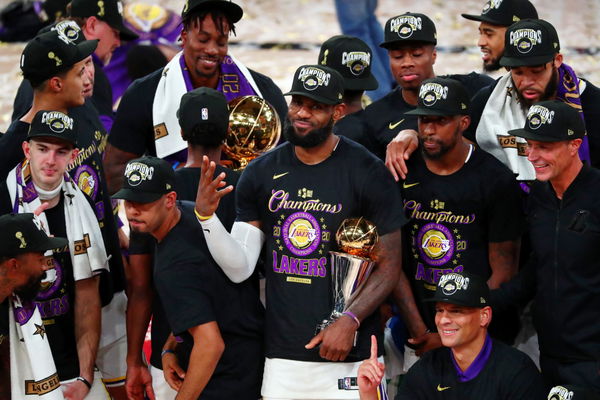 ---
---
The LA Lakers have been active during free agency and with trades. The Lakers acquired Dennis Schröder from OKC in exchange for Danny Green and a 2020 first-round pick. And they also signed Montrezl Harrell and Wesley Matthews in free agency.
ADVERTISEMENT
Article continues below this ad
The Lakers have completely reshaped their roster. The departures of key players such as Danny Green, Dwight Howard, Rajon Rondo, and Avery Bradley would be felt by any team. But the front office has done well to replace them and are continuing to work on the team.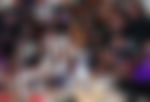 Former NBA Champion Channing Frye spoke to NBA TV about the new-look Lakers squad. Frye believes the difference between the old and new Lakers team is too large. "Not even close. Absolutely. They are better because now this team is built for the next 2 or 3 years." 
ADVERTISEMENT
Article continues below this ad
Frye explained that the team is better as it now accounts for LeBron James possibly getting hurt or missing time (which he is expected to at the start of the new season).
This is a bonus for the Lakers. "If something happens to LeBron, Schröder is a starter, Montrezl Harrell plays 30 minutes, Wesley Matthews plays 30 minutes." 
Frye called LeBron about the LA Lakers moves
Frye, a former teammate of LeBron, said that these moves are excellent because the players brought in are proven winners. He even said that he called James up regarding these moves.
"All of these guys are winners and have opportunities to really make an impact on this team. That's what is dangerous. I'm best friends with 'Bron, and I called and said, 'How the heck did y'all do this?'"
ADVERTISEMENT
Article continues below this ad
This move puts the Lakers in the position of the favorite to win the championship. Frye, on the other hand, thinks the moves are just flat out unfair.
"This is unfair because if LeBron plays 32 or less minutes, he is dangerous, especially at this age. You could take him out and put Schröder in, put Montrezl Harrell in. That's nasty. Not only defensively, but that's a nasty screen and roll.
"And add AD and KCP in there, now you've taken away the greatest player of our generation and you still have a Top-3 team in both divisions."
ADVERTISEMENT
Article continues below this ad
The Los Angeles Lakers are still not done acquiring talent. Rumors suggest that they are interested in landing veteran center Marc Gasol. Whatever the case may be, the Lakers have vastly improved their squad this off-season.