Former NBA Champion Calls Out James Harden For Making Things Tough For Younger Generations
Published 12/11/2020, 2:30 PM EST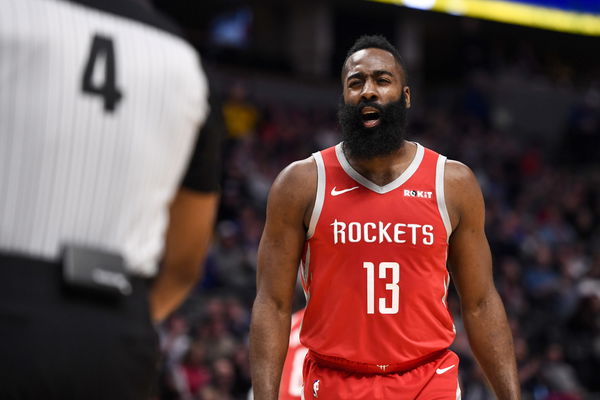 ---
---
Days have passed, but James Harden and the Houston Rockets have been  unable to get past their rough patch. Out of the two, none of them are willing to negotiate and come to a consensus. The matter has gotten so out of hand that executives of other teams want the league to get involved in diffusing the situation. However, Kendrick Perkins has a lot to say about this fiasco.
ADVERTISEMENT
Article continues below this ad
All Harden wants is to be traded off to another team. At first, he showed a keen interest in going to the Brooklyn Nets and playing with former teammate Kyrie Irving. But when those demands were not heard, he decided to not show up for training camp.
Initially, Stephen Silas justified his absence with COVID-19 protocols. However, things became worse when at the same time Harden was seen partying on various occasions. When this came into notice, nobody was pleased and expected Harden to be more reasonable.
ADVERTISEMENT
Article continues below this ad
Although Harden did not back down. He continued to put forward demands of being traded to any other team but stay with the Rockets. There could be dire consequences for Harden when this blows up. In fact, Perkins thinks he is putting the younger generation in jeopardy with his actions.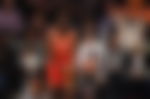 Kendrick Perkins does not approve of the methods James Harden is resorting to
In an interview with Michael Holley from Peacock TV, Perkins made his opinion on the matter clear. He stated, "I am not mad at James for asking for the trade. But the way that he's going about things, I don't approve of and I don't agree with.
ADVERTISEMENT
Article continues below this ad
"He's making it tough on the younger generation that's coming up under us. He has to realize that. Charles Barkley. Magic Johnson, all those guys that played before us, paved the way for guys like him to get paid $30+ Million/year. And the way he's been handling the situation, he's not doing nothing but being selfish and making the owners mad."
He further explained, "And what's going to happen is, next time the owners have to back to the CBA, It's going to be a James Harden cause. We need to back off on giving guys a hundred million dollars because you see how they act when we give them the brinks truck."
ADVERTISEMENT
Article continues below this ad
Perkins isn't wrong. The way Harden is behaving could be a red flag for a lot of teams. Yes, Harden is one of the most dominant players in the league, but it's unlikely that his attitude going to help his case. So, how far do you think Harden is willing to go to make his demands met?