Former NBA Champion Predicts a Blockbuster Trade For James Harden and Houston Rockets
Published 12/03/2020, 10:18 PM EST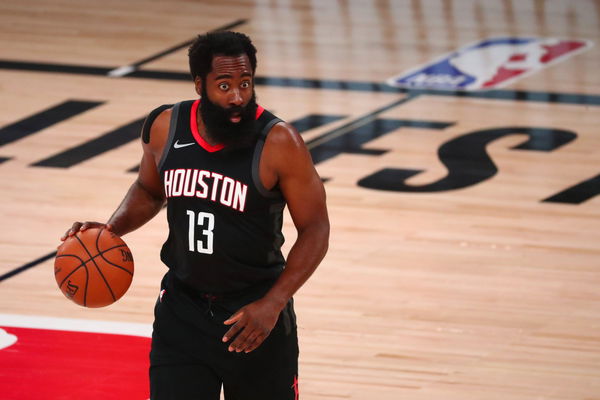 ---
---
Houston Rockets is facing a conundrum regarding its next move. After a disappointing season in the bubble, the team fell apart. General manager Daryl Morey resigned to sign with the Sixers, and their head coach Mike D'Antoni was also let go from the franchise. The Rockets needed a big change to compete in a talent-filled Western Conference.
ADVERTISEMENT
Article continues below this ad
Who knew this change will revolve around two of their best players wanting to leave them? As soon as the offseason began, James Harden and Russell Westbrook put in requests to be traded. Both have very different reasons for this decision.
Westbrook and Harden's chemistry didn't blossom as expected. Westbrook's need to be the primary ball-handler would have never come true in a franchise that worships Harden. But luckily for him, the Rockets gave him what he asked for. They pulled off a blockbuster trade with the Washington Wizards in exchange for John Wall.
ADVERTISEMENT
Article continues below this ad
On the other hand, Harden has spent way too long in a team that hasn't gotten very close to winning a title, and now he is losing patience. He showed keen interest in being traded to Brooklyn Nets, so he could play with former teammate Kevin Durant. But will the Rockets let that happen?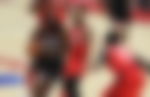 The Houston Rockets will wait it out?
According to former NBA Champion, Kendrick Perkins has huge predictions about what the Rockets will do next and what's the future for Harden like. He stated, "They are not thinking about trading James. Not right now. Not unless they can get back the same caliber, just a little lower caliber player than James Harden.
"People keep saying the Brooklyn Nets. But if they trade James, they will probably want Kyrie Irving," explained Perkins. "Right now, the Rockets are staying put. I think they're going to give it a trial run for the first part of the season or for thirty games. They're going to see how it goes."
Further, he gives an alternative that if it doesn't work out, then the Sixers can be a landing spot for Harden. "If it's not going well, I'am going to tell you this, keep an eye on Philly," said Perkins. "If Philly is not playing up to expectations or playing really good basketball. And Ben Simmons and Joel Embiid are not fitting well, even with Doc Rivers. You can expect Daryl Morey to go aggressively after James Harden.
ADVERTISEMENT
Article continues below this ad
"I am almost 60% sure that if things aren't going well in Houston, I think James Harden will be traded to Philly for Ben Simmons," concluded Kendrick.
This offseason has been utterly unexpected. Nobody can be sure what a franchise will do next. We will have to wait and see what the Rockets' next big move will be.
ADVERTISEMENT
Article continues below this ad