Former NBA Champion Ray Allen Narrates How and Why He Signed With Michael Jordan's Brand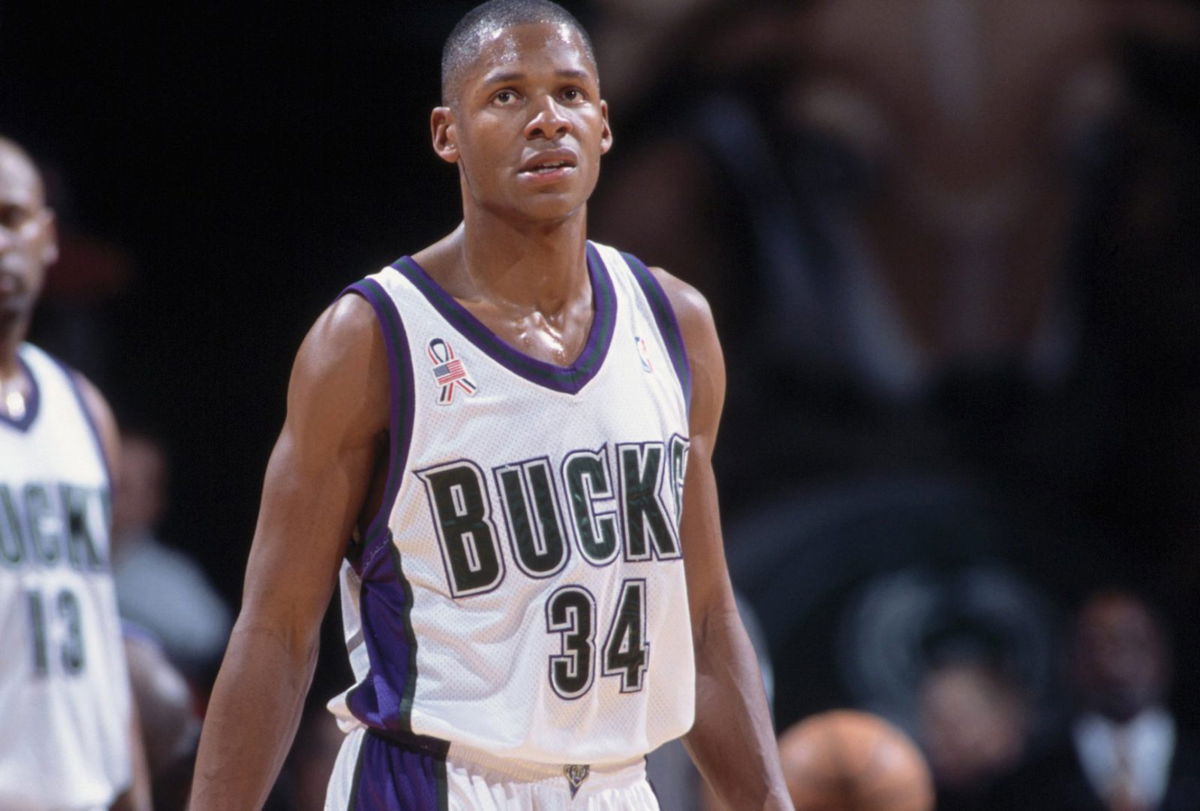 When Ray Allen came into the league, he was just a 21-year-old with a head full of dreams. Moreover, as he came into the NBA, Allen was one among the chosen ones to represent the 'Jordan Brand,' who were trying to push their way into the general sneaker market, after exclusively designing shoes for Michael Jordan. But how did the deal go through in 1996? Allen was close to signing a deal with a different sneaker brand!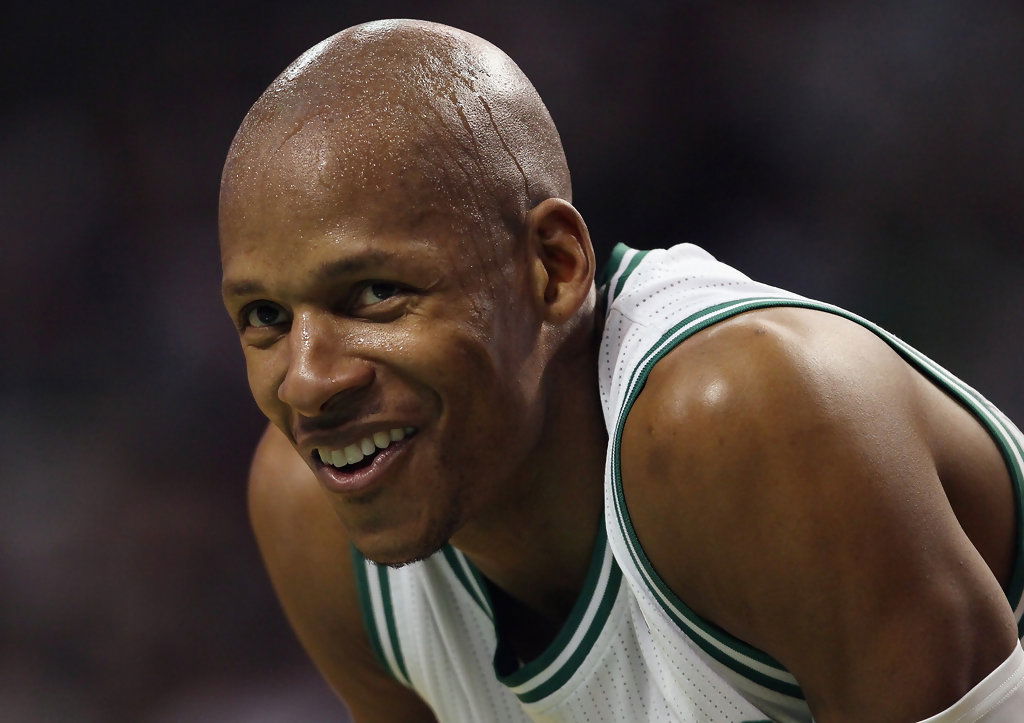 Two-time NBA champ Ray Allen recently joined 'The Posecast: The James Posey Podcast,' where he reminisced and brought back several memorable moments from his glittering career. One among them was how he struck a lucrative shoe deal in his rookie year. He also brought up the brands he turned down. 
Ray Allen wore Jordans during his time in the NBA. In his first-ever appearance on the court, he sported the 'Jumpman Pros', a sneaker design picked by MJ himself to promote the brand through a line of youngsters in the league. But Ray Allen had almost signed the doted line with another company.
How Ray Allen almost signed a shoe deal with FILA!
"It was my junior year, and I was leaving. And I was trying to decide between Fila and Nike, and Reebok was in there a little bit," Allen said. "I just had these deals on the table and Nike was telling me if you come with us, there's potentially gonna be a new brand starting that we may potentially put in and start you in your rookie year. The deal kinda went away and my agent at that time was pushing me towards Fila.
"It was weird because I was sensing this there was some other things going on. There was this side deal happening and I remember going to this firm in DC and the people at Fila. They pushed this cheque across the table as if I had agreed to the deal. In my rookie year, they were gonna give me a shoe," Allen added.
"It was gonna be a five-year deal, but the first three years I had to be the first or second leading rebounder or leader in assists on the team. And I had Vin Baker and Glenn Robinson on the team. I was like, "How am I gonna come in as a rookie and be one of the leaders in these categories and stake my future with this shoe company?'"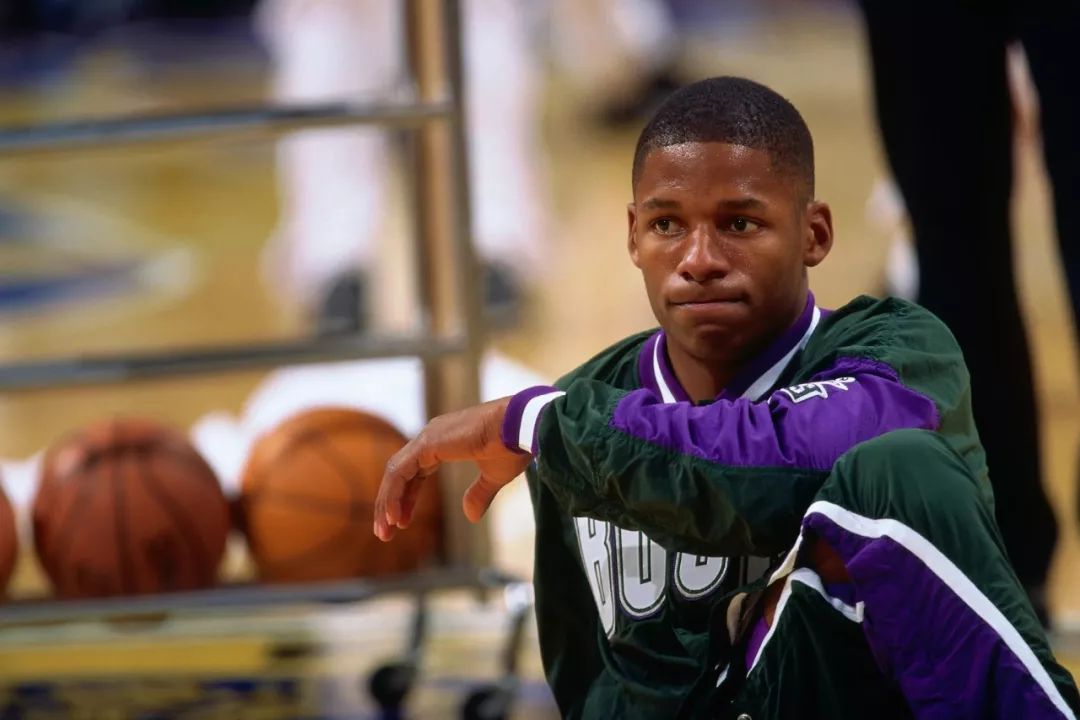 Allen's jump to Jordan brand
Clearly, Allen had no interest in striking a deal with Fila after going through their terms. He had offers from Nike that looked way more attractive, and so naturally, he leaned towards them. 
"These criteria I felt like it was too much pressure I had to deal with," Allen said, about the Fila deal. "You know, I'm not lacking confidence in my skill. So I went to this meeting, and they handed me this cheque as an agreement that I have with these terms and I don't, Later on, I said I'm not accepting these terms and I ended up firing my agent."
After making the decision of rejecting the deal from Fila, Ray Allen followed his heart. He went ahead with making a move that saw him earning heaps of money in his glorious NBA career. 
"We went back to Nike to rehash the deal, and the deal was on the table. And then, sure enough, within that year, the first Jordan brand shoe, it was the 'Jumpman Pro', it was a black and white shoe and I wore that in my rookie year. From there the rest is history," Allen stated.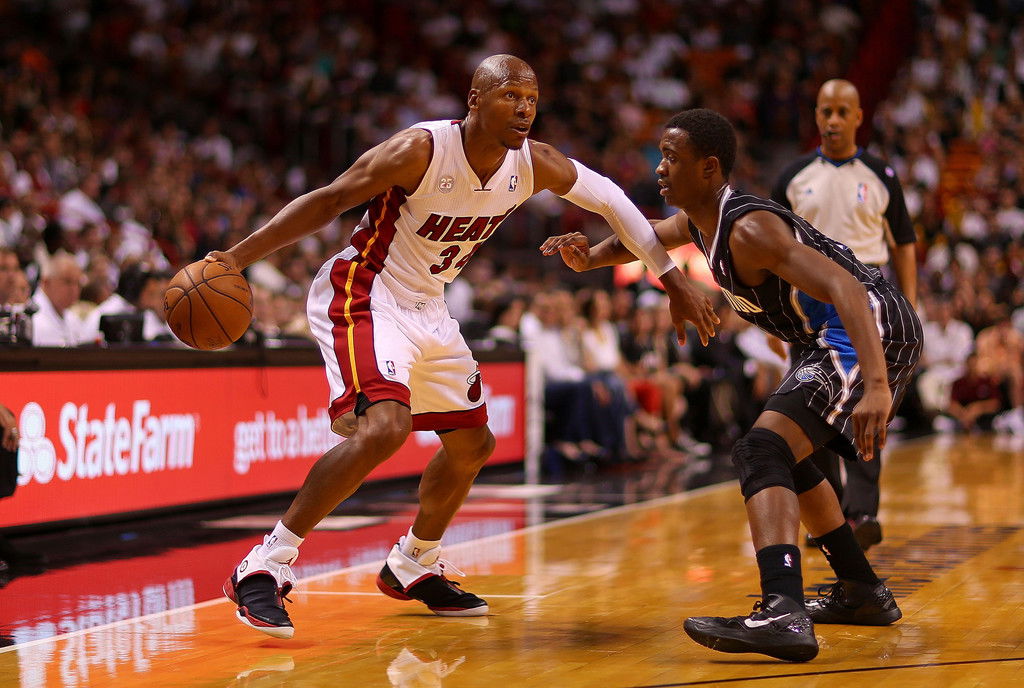 Moreover, Allen came face-to-face with MJ for the first time when his Bucks team took on the Bulls in 1996. Even though Allen's team lost, the awe of meeting MJ left a striking impact on the young rookie's mind.