Former NBA Champion Slams Giannis Antetokounmpo For His Comments About Teaming Up With LeBron James and Others
Published 12/04/2020, 8:35 AM EST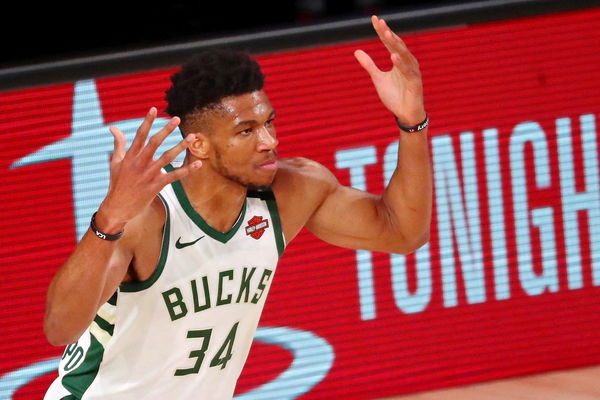 ---
---
Giannis Antetokounmpo is still a big mystery. There is no doubt about the kind of player he is, but where does he want to take his talent when he enters free agency next season. He is yet to sign his super-max contract with the Milwaukee Bucks, and the more he makes them wait, the pressure keeps building up.
ADVERTISEMENT
Article continues below this ad
However, this is definitely good news for other teams who are hoping to grab him the first chance they get. Giannis is a two-time MVP and one of the most dominant players in the league. Any franchise that adds him to their roster will become a title contender automatically. But the question remains, does he want to leave the Bucks?
Giannis has become the face of the franchise, but so far, his intentions seem very indecisive. Prior to the last season, he had clarified that if the Bucks didn't win a title this time, that would be it for him. But when the time came, and he was kicked out of the run by Miami Heat very early in the postseason, he claimed that he never wants to leave the Bucks.
ADVERTISEMENT
Article continues below this ad
And after, there were rumors about him being in talks with Miami Heat. This is what has made his landing spot even more fascinating.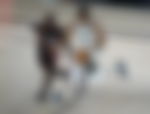 Giannis Antetokounmpo does not deserve the hype?
Unlike popular opinion, Former NBA player Kendrick Perkins has very different views on the Greek Freak. Recently, Giannis talked about how he didn't care about being the top player on the team because all he wants to do is win. He made big claims that he would be delighted to have big men like Anthony Davis, LeBron, Kevin Durant on board as long as it gets him his title.
ADVERTISEMENT
Article continues below this ad
This did not sit well with Perkins. "It just solidified why I picked the Miami day county goons to beat them last year in the bubble," Perkins told ESPN. "I knew that Giannis wasn't ready for this big moment and to be the number one guy. And all he did was stamp that by saying what he said."
Richard Jefferson tried to analyze Giannis' comments while criticizing him. He explained, "Giannis doesn't want to go team up with somebody. He doesn't want to be viewed as the type of guy that had to go someplace to win. So, he is inviting people to come there. So it's the exact same thing, Giannis, I hate to break it to you. If you ask Bron or Davis to come to Milwaukee or if you go join up with them, there is no difference."
ADVERTISEMENT
Article continues below this ad
It won't be easy as easy for a player like Giannis to take a backseat like he claims. For someone who has had the entire team built around him, will he be able to watch someone else take the wheel instead? What do you interpret from his comments?