Former NBA Player Justifies Why He Preferred Tyrese Haliburton Over Obi Toppin for the New York Knicks
Published 11/19/2020, 11:36 PM EST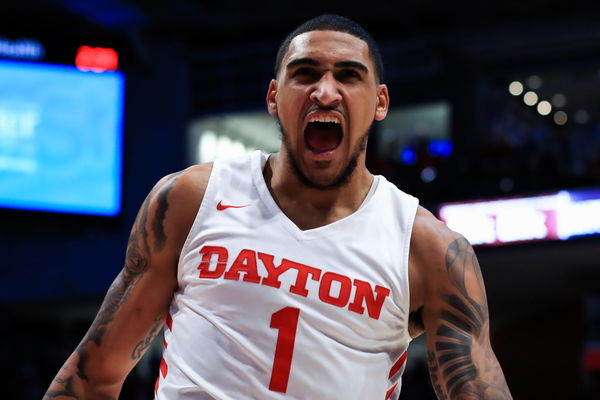 ---
---
The New York Knicks have a roster filled with big men, and this might make one wonder why they are unable to become title contenders. This could be because the franchise is so swamped with issues off-court, that they're unable to play well on the court. However, every season brings with it the hope that the Knicks will find themselves a savior, and it looks like they might now have one in Obi Toppin.
ADVERTISEMENT
Article continues below this ad
The Knicks got Toppin through their 8th overall pick in this year's NBA Draft. The 22-year-old Brooklyn native was expected to be one of the top 5 picks in the draft. And as per rumors, the Knicks wanted him so much that they were trying to negotiate with the Cleveland Cavaliers to move up so they could bring in Obi.
It looks like the odds were in the Knicks' favor. The draft board fell and Obi was officially theirs. Toppin's strong connections with the New York Knicks' front office may have a lot to do with them wanting him. The franchise's president, Leon Rose's former agency represents the rookie.
ADVERTISEMENT
Article continues below this ad
While many believe that Toppin fits perfectly well with the Knicks, former NBA player Jay Williams feels otherwise. Williams had taken Tyrese Haliburton's name as the pick that the Knicks should have gone for instead of Obi, and he justified why he had held this belief.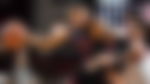 Jay Williams likes Obi Toppin, but not for the New York Knicks
On ESPN, Williams was asked why he wasn't on board with the Knicks' pick. He stated, "I got all love. If Obi Toppin played in March madness, we'll be talking about Obi Toppin as a top-four pick… If Obi Toppin was in our face all the time, I think he would have been a top-four draft pick. I just don't know if I like the fit with the New York Knicks. How many bigs do you need to have on your roster?"
ADVERTISEMENT
Article continues below this ad
Williams further added, "There's just a slew of bigs and I guess I go to this place without for Payton, with R.J. Barrett. Like who makes everybody's life easy for the Knick right now? I thought for sure that they were going to take Tyrese Haliburton. I heard from so many GMs, so many scouts that he was the guy who was moving up the draft board."
Despite what Jay believes is right for the Knicks, he said, "I love Obi Toppin. I want to see Obi Toppin win more than anybody. I'm just saying, man! Who makes life easier for the Knicks?"
ADVERTISEMENT
Article continues below this ad
Do you think Toppin will become a star in the Knicks? Or have the Knicks made a dicey decision?