Former NBA Player Justifies Why MVP Giannis Antetokounmpo Should Leave The Milwaukee Bucks
Published 09/19/2020, 12:13 PM EDT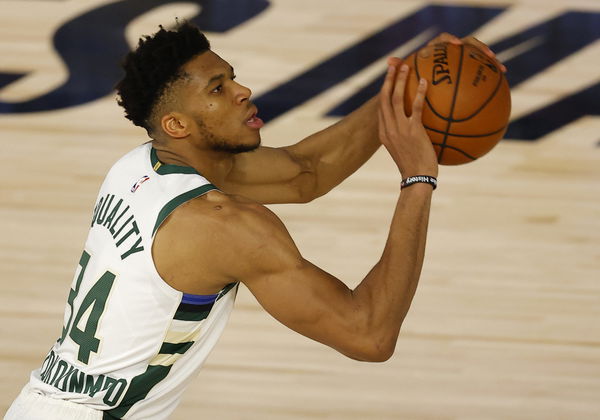 ---
---
The Milwaukee Bucks may have had a disappointing playoff series this season, but their star player has been the focal point of good news and many discussions. Giannis Antetokounmpo was declared Defensive Player of the Year and has now won the league MVP Award for the second consecutive year. Breaking records here and there, he became the third player to have won MVP and DPOY in the same year, joining legends like Michael Jordan and Hakeem Olajuwon.
ADVERTISEMENT
Article continues below this ad
Entering into the offseason, the Bucks have bigger worries ahead of them. As Giannis is all set to be an unrestricted free agent in 2021 offseason, the Bucks wouldn't want to lose their most lethal player. Ever since speculations of him leaving have risen, Giannis has time and again declined it. However, we can't be very sure of what he will eventually decide to do.
Stephen Jackson's advice to Bucks' Giannis Antetokounmpo
ADVERTISEMENT
Article continues below this ad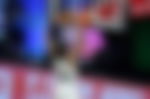 On 'All the Smoke' by Stephen Jackson and Matt Barnes, they discuss whether Giannis should stay with the Bucks or not. Matt got straight to the point and asked, "Giannis and the Bucks, what do you see there?". Jackson responded with confidence, "I am not surprised". He explained that the regular season is way more lenient than the playoffs.
"In the playoffs, we got nine people right here and they make you pass the ball bro. You're not going to shoot it," said Jackson. "They make you do things you don't want to do. And your teammates are not used to making shots and carrying the team, so it's just not going to pick up and carry the team in the playoffs. I knew that was going to happen."
Jackson made it clear and said, "He has to leave. Nobody is going to Milwaukee." He narrated his time with the Bucks and stated, "I have been there and played there. And I only played a couple of games. I was trying to get traded. I just stayed at home until they traded me. That's how bad it was there. "
ADVERTISEMENT
Article continues below this ad
Why should the MVP make his exit?
In conclusion, Matt Barnes asserted that the Bucks won't attract any free agents. Nobody would want to come and play with Giannis at the moment. Following this, he asked Jackson, "So, do you think he stays or leaves?" and he replied, "I think he leaves." Stephen reiterates that he constantly follows and unfollows his team on social media. "The opportunities he has now has never been thrown at him. I don't think he cares about being on the same team as his brothers. I think he wants to win."
Also, Jackson thinks the three teams that can acquire Giannis are the Golden State Warriors, Miami Heat, and Dallas Mavericks. Nevertheless, only time will tell what Giannis decides. What do you think he will choose to do?
ADVERTISEMENT
Article continues below this ad