Former NBA Player Urges Pelicans to Trade Jrue Holiday
Published 11/09/2020, 7:00 AM EST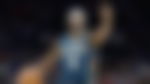 ---
---
The previous season wasn't as great for the New Orleans Pelicans as everyone expected it to be. Hopes were high because of their No. 1 overall pick last season, Zion Williamson along with the presence of Lonzo Ball, Brandon Ingram, Josh Hart, and Jrue Holiday. But Williamson ended up missing significant time because of his injury, and Lonzo and Hart's performances were not up to the mark.
ADVERTISEMENT
Article continues below this ad
Jrue wasn't as great either. He averaged 19.1 points, 6.7 assists and 4.8 rebounds. He shot 45.5 percent from the field and only 35.3 percent from the arc. Holiday has been with the Pelicans since the past seven seasons and played with the Philadelphia 76ers before for four seasons.
When he was in the Sixers, Holiday was listed as an All-Star in 2012-13. Following this, he established his reputation as one of the league's top defensive guards. However, it looks like the Pelicans are ready to bid adieu to their star. There are rumors that the Pelicans are openly discussing the possibility of his trade.
ADVERTISEMENT
Article continues below this ad
However, the question is: is this trade a good idea? A former NBA player and current sports analyst has given his opinion on the matter.
What's best for Jrue Holiday?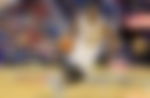 On ESPN, David Jacobs talked about how Jrue was one of the most underrated players in the league. Then he reiterated that despite all of Jrue's All-Star qualities, the Pelicans were discussing his trade. Jacobs asked Jalen Rose, "Do you think they should move him, will they move him? And where do you think he will end up?"
"I think he will get moved," confessed Rose. "There's only one basketball. With the Pelicans, it's either going to be in Zion or Brandon Ingram's hands, and rightfully so. Both of those two terrific young stars deserve an opportunity to initiate the offence. And you still want to see what you have in Lonzo Ball. And you want to give him a chance to potentially be a lead guard, along with Hart to give them more opportunities."
Jalen believes that the best way is for Jrue to move to a contending team which might have several guards but not the one they require the most.
Who can the Pelicans' point guard join?
Rose said that Milwaukee Bucks was the team that came into his mind when asked about where Jrue could land up. He then talked about the possibility of him going to the Denver Nuggets, who have previously also shown interest in the guard.
ADVERTISEMENT
Article continues below this ad
Rose explained, "For the Denver Nuggets, Garry Harris didn't have a really good year. And Monte Morris had a really good year, but you can maybe keep both of those guys with Jrue Holiday."
The next potential landing spot could be Miami Heat. Rose said that they should cut loose Goran Dragic. He also said that Tyler Herro was incredible this year but also asked, "But do they [Miami Heat] have their point guard of the future?… So, if you are them, you are in the business of trying to defence and toughness. Jrue Holiday will give you that going with Bam Adebayo and Jimmy Butler."
ADVERTISEMENT
Article continues below this ad
Although the Pelicans star has expressed that he wants to remain with the Pelicans, it looks like many teams are just waiting for him to change his mind. He is a player in high demand; will the Pelicans give him up?