Former NBA Players Wants Joel Embiid to Take Responsibility for Philadelphia 76ers' Terrible Performance in Playoffs
Published 08/26/2020, 7:00 PM EDT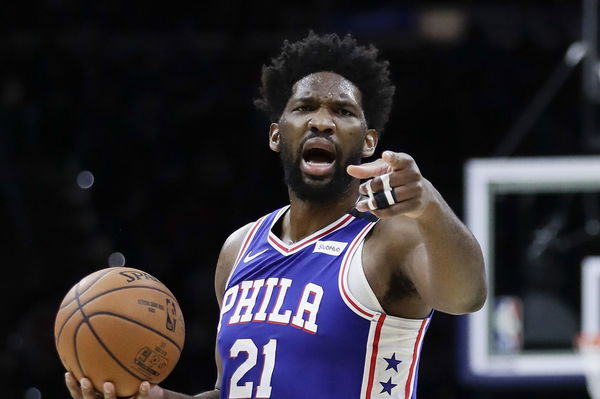 ---
---
The Boston Celtics have showcased a series sweep against the Philadelphia 76ers by attaining a 4-0 comfortable lead in the playoffs. With no way back, the Sixers' journey in the Orlando Bubble has come to an end. A disappointing season filled with injuries and underwhelming performances will result in many questions raised over the roster. One of these is the Sixers' best player, Joel Embiid.
ADVERTISEMENT
Article continues below this ad
Should Joel Embiid be held accountable?
On ESPN's Get up, Richard Jefferson and Vince Carter were asked whether they think Joel Embiid is a good enough leader for the 76ers and if he should be held accountable for the team's downfall.
ADVERTISEMENT
Article continues below this ad
Jefferson said, "Yes, and no. I think it's fair to say that he's not the leader. You know I think it's a little funny when people think that your best player should be your leader. That's not always the case and it's not always the case in all sports but I agree. You should be able to hold players to a higher level of accountability but that's not reality. This is professional sports and they are more apt to change the coach than they are to change the superstar. And when they change the coach and then they figure out that the superstar still can't adjust, that's when you change the superstar."
Vince was also asked what his perception was after playing with Joel since coaching can't be the sole reason for the team's bad performance. Carter explained,  "Like you said when things go bad, who goes first? The coach. But you want your superstar to take on and you want him to come to camp prepared and you want him to be the voice and set the tone. And I think Joel and Ben for that matter, have that ability to do so. That's just what has to be expected for that team…When a player is just a player and you feel like he under achieves, the first to go is the coach. With that being said… Yes he should have some accountability for his play."
ADVERTISEMENT
Article continues below this ad
What happens to the Philadelphia 76ers coach?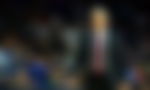 ADVERTISEMENT
Article continues below this ad
When the 76ers were making their way into the postseason, it was speculated that coach Brett Brown's future with them would be determined based on their performance. It is safe to say that it won't be easy for Brown to hold on as their coach. Losing 4-0 in the series is quite humiliating and difficult to rise above and get away from.
It's only a matter of time till we see the changes the Sixers make to prepare themselves for the next season.