Former NBA Rival Pays Huge Compliments to Lakers Legend Kobe Bryant – 'Moved Like Michael Jordan'
Published 12/05/2020, 2:22 AM EST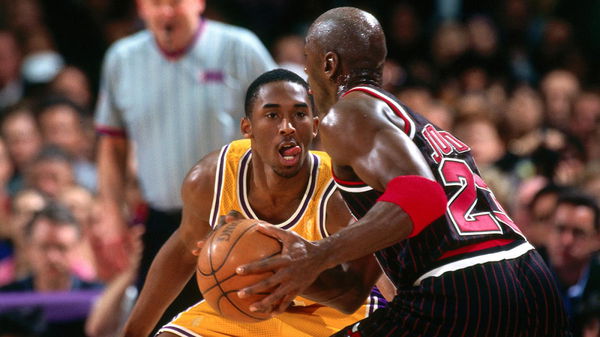 ---
---
Kobe Bryant is eternal in the NBA. The Los Angeles Lakers legend is etched in history as one of the greatest players ever. But he was so much more than that. He transcended the sport of basketball. Bryant was a cultural icon. Across the world, people would shoot items into the trash while shouting 'KOBE'. That is how significant his presence was to the world.
ADVERTISEMENT
Article continues below this ad
Bryant was someone who made the impossible seem easy. The world was amazed by what he could do when the going got tough. Kobe always emphasized his 'Mamba Mentality' as his tool to push him to do what no one thought he could. That was a key to Bryant winning five NBA Championships in his almost 20-year career. Kobe was also an 18-time All-Star and an MVP in 2008.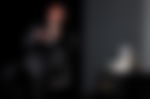 Kobe Bryant moved like MJ

ADVERTISEMENT
Article continues below this ad
For many, Bryant was the successor to Michael Jordan. Kobe rose to prominence in the post-MJ era of the NBA. Bryant embodied the 'killer mentality' that Jordan always possessed. Even Jordan has spoken about how Kobe was the only guy who he thought could take over from his mantle. MJ and Bryant shared a special relationship, with MJ playing the big-brother role for Kobe as he made his way into the NBA. The iconic 1998 NBA All-Star game where a young Bryant took on the challenge of guarding Jordan.
Jaylen Rose spoke to Esquire. On the subject of the 'Black Mamba', Rose had nothing but kind words to say for him."The Los Angeles Lakers did a terrific job in winning the championship in his honor. It was an honor for me to be on the floor and watch Kobe Bryant torch us for 81 points. It's something that I'm proud of. When you get a chance to witness greatness, up close and personal, and understand the kind of work that he put in. If there was ever a player that moved like Michael Jordan, Kobe was that next player. That'll never be diminished. So if you want to aspire to be anybody, you're looking for a role model to mimic, Kobe Bean Bryant is your person."
Kobe Bryant is one of the greatest players in the history of the NBA. Rose was one of the players for the Raptors when Kobe Bryant had his historic 81-point game in 2006.