Former Phoenix Suns Coach Believes Isiah Thomas is the Perfect Fit for Portland Trail Blazers
Published 12/10/2020, 9:30 AM EST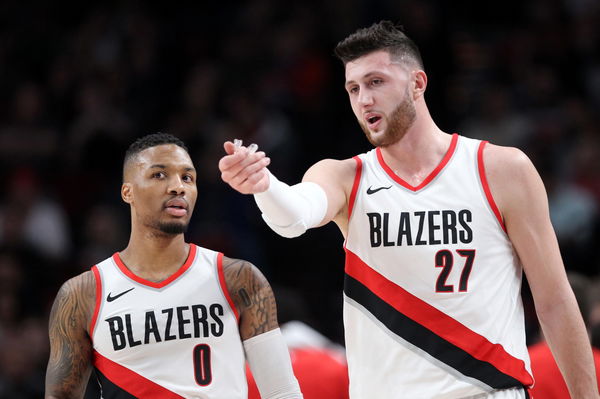 Things might be looking up for the Portland Trail Blazers. Despite having so many injury-ridden players last season, they still made their way into the playoffs. Although their stay in the postseason was short-lived, it only showed that with better manpower, they could do even better. So, does a player like Isaiah Thomas fit anywhere with them?
ADVERTISEMENT
Article continues below this ad
The Blazers will welcome back a healthy Rodney Hood, Jusuf Nurkic, and Zach Collins next season. Even their key players, like Damian Lillard and CJ McCollum, who missed stretches of some games, will be back in action. Their early exit had a lot to do with Lillard missing the playoffs entirely because of his injury. The Lakers performed a clean sweep. But hopefully, that won't be the case this time.
The defense was an area Portland severely lacked in, but with Nurkic back, that void will be filled in quickly. And on the offense, they don't have much to worry about. They have two of the best small guard, Lillard, and CJ.
ADVERTISEMENT
Article continues below this ad
It looks like they have everything in place. But doesn't it feel like something is missing? Well, according to Earl Watson, they don't have a third scoring option.
Does Thomas have what it takes to be the missing piece the Blazers need?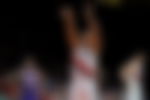 Isaiah Thomas is currently an NBA free-agent. It was his Boston Celtics stint that made him an icon in the league. The 31-year-old played for the Wizards last season and is now willing to fulfill any role he gets in any franchise. Thus, coach Earl Watson thinks he could be great for a team that needs a third scorer. When asked where Thomas fits in, Earl said, "Portland."
He explained, "Off the bench behind Dame and CJ. And having the ability in the Pacific Northwest and put up buckets in a short amount of minutes, which he's capable of doing, which allows him to not only continue for him to get healthy and protect his stride of being healthy.
ADVERTISEMENT
Article continues below this ad
"But it also gives Portland a scoring punch that I think they desperately need. And when you think about Portland, they have two dominant scorers, but they never had a third. And you cannot win in the NBA without a third dominant scorer who can get you from anywhere from 12 to 20 points any given night off the bench."
What made Earl think of this?
Earl even revealed where he got this idea from. "And I learned that from Pop; which is the only reason why he moved [Manu] Ginobili to the bench to have a third dominant scorer at all times," Watson concluded.
ADVERTISEMENT
Article continues below this ad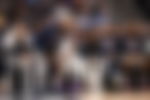 The injuries were the biggest barrier in Thomas' career. So, if he can keep himself healthy, there is no doubt that he can be an asset to the Blazers. Do you think they need someone alongside Lillard and McCollum?