Former Phoenix Suns Head Coach Narrates What Went Down Before He Was Fired in 2017
Published 12/05/2020, 10:43 PM EST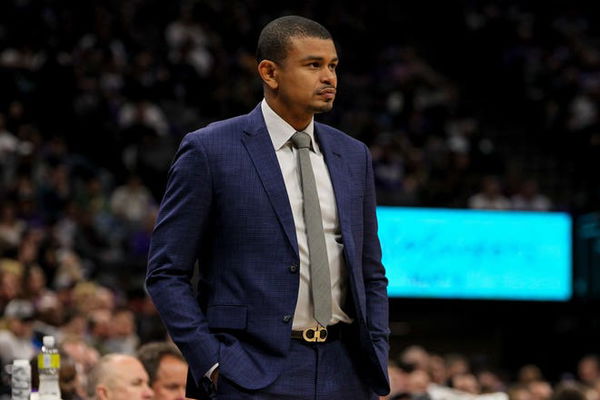 ---
---
The unexpected firing of Earl Watson in October 2017, right after the Phoenix Suns lost by 93 points in their first three games of the season (a league record) sent shockwaves throughout. It hadn't been very long since they brought him on board as head coach as part of their slow but steady rebuild. What was the reason behind this decision?
ADVERTISEMENT
Article continues below this ad
Seemingly, the answer revolves around the now New Orleans Pelicans' Eric Bledsoe.
In a short amount of time, Earl had already developed a good bond with the players on the team. This included the then 20-year-old Devin Booker, then 19-year-old Marquese Chriss, and Klutch Sports client, Eric Bledsoe. Watson's connections with the front office were great too.
ADVERTISEMENT
Article continues below this ad
It was in February 2016 that Watson hired Klutch Sports to be his sports agent. Klutch Sports wanted Bledsoe to get an extension on Bledsoe's contract before 2017-2018. But the problem was that he was an injury risk, and he still had two years left on his existing deal. The Suns declined the extension request. Bledsoe also wasn't happy with them sitting him out in the last month of the season.
Then came a cryptic tweet from Bledsoe that said, "I don't wanna be here". And soon after that, Coach Watson was fired.
The back story
On Friday's episode of the Heavy Live With Scoop B Show, Watson revealed the behind-the-scenes story. He stated, "This where you start to unpack what's true and false. Me and Eric Bledsoe never had a confrontation. The Suns controlled that confrontation and there was an article that was released recently that came from a source that was involved in that entire Suns era of years.
"Bled can tell his own story but, for me I was always a problem fixer, right? Bled wanted an early extension because he was forced to sit the previous season because of the business of basketball. For me, I wanted to make sure that Bled, the front office, and the ownership understood that it's a business for everyone and it's a way to calm all personalities and keep the peace."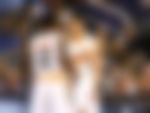 Phoenix Suns' demands for keeping Watson
ADVERTISEMENT
Article continues below this ad
Watson further explained, "So if you read the article, it talks about how I was given the ultimatum to either fire my agent at the time, which was Klutch Sports, who represented Bled; so it didn't make sense I was going to have controversy or be let go. There's no way in hell that I was going to ever let go of an agency to keep my job.
"And at that point, I had to do what was right and that was just get fired but, the spin on it was me and Bled – and Bled's never ever said that publicly and so you know, journalists know the truth. No one's really wrote about it and it's part of the game but, it's the business of basketball," concluded Earl.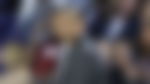 ADVERTISEMENT
Article continues below this ad
This certainly clears up a lot of speculation. However, everything turned out better for Bledsoe and Watson when they left the Suns. Bledsoe got traded to a better team like the Bucks. And Watson got every dollar from his contract with them, without having to work at all.