Former Raptors' Teammate Expresses Disappointment with Serge Ibaka's Trade to Clippers
Published 12/06/2020, 5:00 AM EST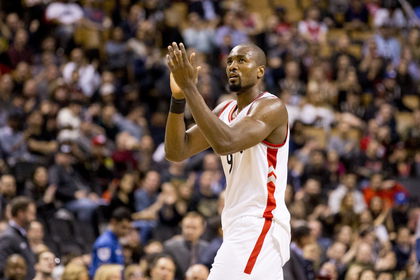 ---
---
Once again, the Toronto Raptors lost another key player of their roster to the Los Angeles Clippers. Right after leading them to a championship in 2019, Kawhi Leonard skipped town to join the Clippers instead. And now, it's Serge Ibaka's turn to reunite with his former teammate with the Clippers.
ADVERTISEMENT
Article continues below this ad
Ibaka has signed a two-year $19 million contract with the Clippers. Many assume that the Raptors have kept his contract on hold because they wanted to see what Marc Gasol did in free agency. Although he went with the Lakers, it's possible that Ibaka did not feel valued.
However, in order to maintain salary cap flexibility, the Raptors wouldn't have been able to offer Ibaka anything beyond a year's contract and no guarantees about the future. So, it seems like he made the right choice.
ADVERTISEMENT
Article continues below this ad
After the Clippers failed spectacularly to the Denver Nuggets, losing their 3-1 lead, they will look to turn things around for themselves. And Ibaka's experience could help them become title contenders.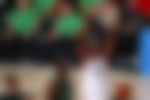 Did the Raptors forward know about Serge Ibaka's departure?
In an interview with Anunoby, he was asked about his bond with Ibaka and how he affected OG's career. Anunoby said, "Even when I was a rookie, Serge always talked to me about taking care of my body, on-court stuff I need to be working on, how I need to be eating."
ADVERTISEMENT
Article continues below this ad
"So, he did a good job of looking out for me all my three years with him," stated OG. "It's going to be weird without him but I will still keep in contact with him." Further, Anunoby was questioned if he knew about Serge's exit from the Raptors and what his reaction was on receiving the news.
"Yeah, I was surprised too. I thought he was going to come back. I don't know what went down into the decision, I thought he would be back. But I am happy for him. He seems happy, so good for him," said Anunoby.
ADVERTISEMENT
Article continues below this ad
Serge's skill set and his partnership with Kawhi is showing a lot of potential on paper. But will the end result be as good as we hope?