Former Teammate at Golden State Warrior Talks About Why Kevin Durant is Better Than LeBron James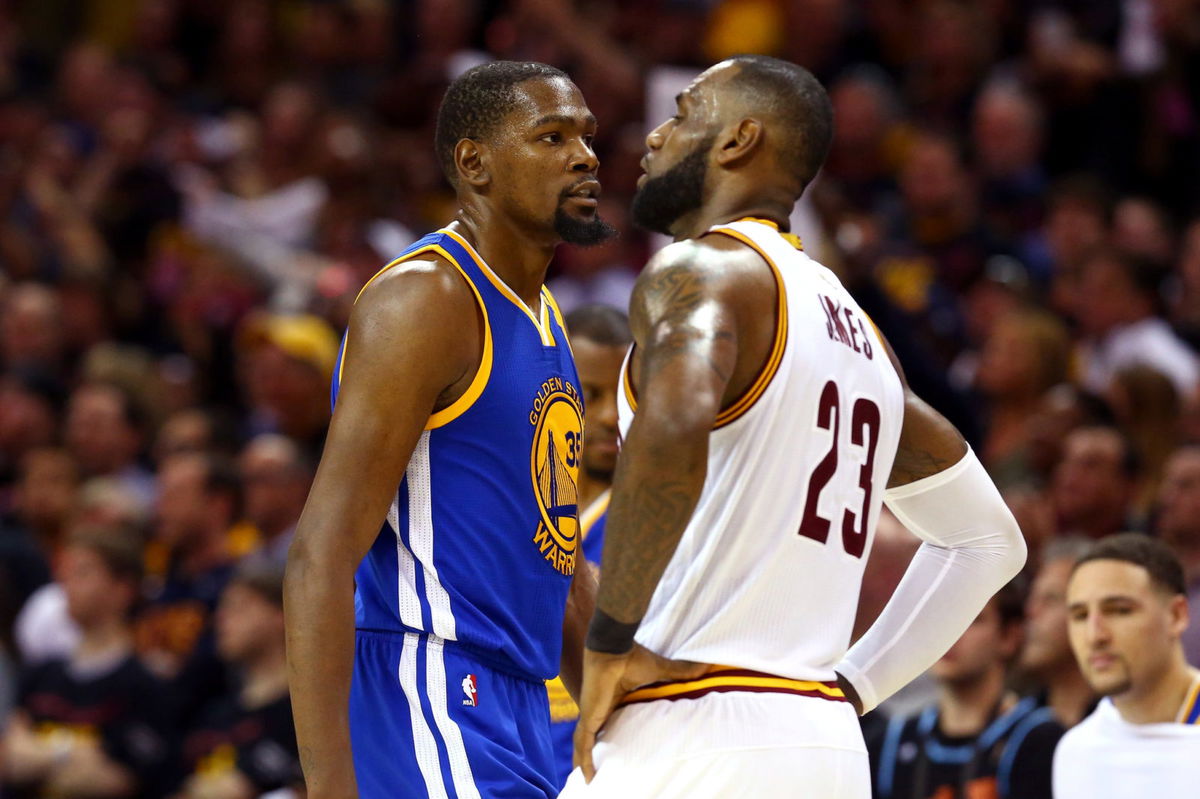 According to Golden State Warriors' Draymond Green, his former teammate Kevin Durant was the best player in the league, not LeBron James or any other player.
Green and Durant played together for three years in San Francisco, winning two consecutive championships. Durant joined the Warriors after playing nine years for Oklahoma City Thunder. Green, meanwhile, was the Warriors' draft pick in 2012 and has been playing for them since. By that time, James was an established player with people often comparing his greatness to Michael Jordan.
Kevin Durant beat LeBron James to win the title in his first season with Golden State Warriors
In his first season with the Warriors, Durant led his team to a title. They beat the defending champions in the finals. Durant won the finals MVP after beating James' Cavaliers. Green felt it was when Durant replaced James as the best player in the league.
"In my opinion he got the best of 'Bron (in the 2017 Finals)" Green said. "After that, that was kind of that moment of like, damn Kevin should be the best player in the NBA now because of what he just did to LeBron."
The next season, Green and Durant would have an on-court argument. Last summer, Durant left the Warriors. It left many people thinking the altercation with Green was the reason Durant left. But according to Green, the Warriors would have traded him if Durant wanted to stay. Green felt things started taking a turn since the 2017 win. He said that despite Durant's heroics in 2017, people were still hailing James as the best player in the league. This was where it started for Durant according to Green.
"And it's like, you turn on the TV the next day, and the f—in headline is, 'LeBron James still best player in the world?' You've got Stephen A. [Smith], you've got all these people debating it, and everybody's still saying LeBron James is the best player in the world. That's when I kind of felt like it took a turn. And then we came back for the 2017-18 season, and Kevin just wasn't as happy," he said.
Draymond says he feels KD changed when LeBron was still being considered the best player in the NBA after the 2017 Finals. pic.twitter.com/dJd3yRP492

— Chris Montano (@gswchris) April 23, 2020