Former Teammate Takes A Dig At Kyrie Irving And Says He Learned "Poor Leadership" From LeBron James
Published 06/27/2020, 10:50 AM EDT

Follow Us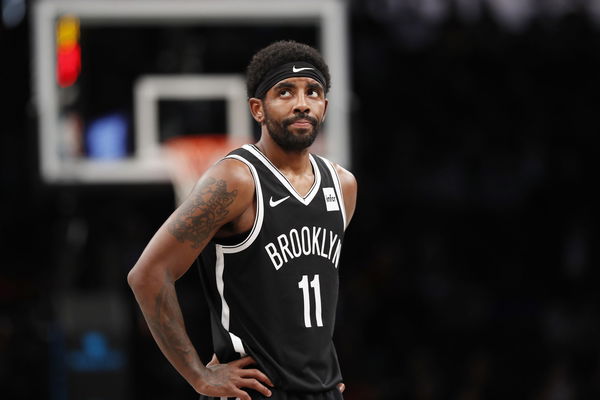 Ever since the NBA announced its return date, Brooklyn Nets star Kyrie Irving has actively voiced out against it. Kyrie, along with other NBA players, issued a statement expressing their frustration over the NBA's restart. Following all this, an ex-teammate of Kyrie Irving has responded to his actions by bringing LeBron James into the topic.
Ryan Hollins joined the Cleveland Cavaliers a year before the team picked Kyrie in the 2011 NBA draft. Hollins only played alongside Kyrie for one year as he jumped to the Celtics in 2012. The retired NBA player joined the Scoop B Radio podcast recently. Hollins took a dig at Kyrie by commenting on his recent activities.
The 35-year-old credited Kyrie for his humble personality initially. But as he dove deep inside, he made some surprising comments about his former teammate. 
ADVERTISEMENT
Article continues below this ad
Hollins says Kyrie learned poor leadership from LeBron James 
From what we've seen or heard in the past few weeks, it should be relevant that Kyrie Irving is taking a serious stand. He states that the NBA's return will only distract the people from fighting for equality. 
ADVERTISEMENT
Article continues below this ad
Ryan Hollins has been a spectator of Kyrie's recent actions and he has a response for him. Here is what Hollins said about Kyrie, as per Brandon 'Scoop B' Robinson of Heavy. 
"You know, Kyrie learned some poor leadership from LeBron and some of the stuff he did and I think Kyrie tried to come into his own in a different way. But very smart, very intelligent you know, really soft-spoken and trying to find out how to be a leader," Hollins shared. "I DON'T think Kyrie is a natural leader."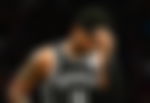 ADVERTISEMENT
Article continues below this ad
"You know some guys that are like — you see the 7 or 8 year old in the AAU game where he's putting all the kids in the right spot, and he's thinking of everybody…that's NOT Kyrie. I think that's something that he's trying to grow and learn and do, and I think he's handled a couple of situations wrong." 
Hollins wasn't a part of the 2016 Cavs team that won the championship. But he thinks that Kyrie learned an incomplete lesson on leadership from his ex-teammate LeBron James.