Former Teammates Dwyane Wade and Richard Jefferson Make a Startling Prediction Over LeBron James' Retirement
Published 12/08/2020, 5:30 PM EST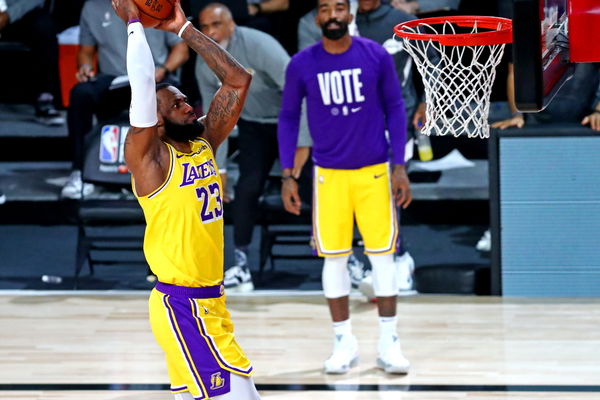 ---
---
LeBron James has been in the league for 17 years now. He is 36 years old but still producing numbers that are career highs for majority of the players. He is a phenom in terms of his athleticism and has shown no signs of slowing down.
ADVERTISEMENT
Article continues below this ad
James' good friend and former teammate Dwyane Wade recently was a part of the show Road Trippin. He said, "LeBron is going to play so long that people are going to forget that we were ever teammates.
"They will forget that we were drafted the same time. He is going to literally play for so long that I am going to be retired for about seven years by then, and then he will be like 'I'm ready to leave'."
ADVERTISEMENT
Article continues below this ad
Former Cavs teammate Richard Jefferson also chimed in and said, "He came in my third year and I played 17 years. I have retired for two years now. That man's going to play five more for sure. It's going to be a long time when he retires."
The NBA has seen only a handful of players who have done what LeBron is doing right now. With the number of accolades he has, many players would have been content.
But not LBJ. The King is out there still to silence his haters and the way he is playing he wants to cement himself as the G.O.A.T.
How LeBron James has adapted to prolong his NBA career
LeBron James has always been the explosive, strong and skilled player on the court. Given his skill set, he can score at will and still give nightmares to all NBA defenses.
ADVERTISEMENT
Article continues below this ad
Over the years, the 16-time All-star has slightly changed his game. Initially Bron used his athleticism to drive into the basket, or used to have multiple chase down blocks when he was in his prime. Now, he has decreased the frequency of the same and they are generally reserved for the most important moments in the game.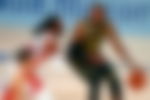 He still scores contributes in the scoring end, but his primary focus has now shifted to play making. He always was a great playmaker, but in the last four years he has stepped it up averaging over 8 assists per game. In the last season, he averaged 10 assists per game and was the assist leader in the league.
ADVERTISEMENT
Article continues below this ad
LeBron James has adapted to the game, and this just makes him such a reliable player even at 36-years of age. It is natural that his peers are confident that he can play for five more years.