Former Wizards Teammate Details Why John Wall to the Rockets is a Worthy Deal
Published 12/05/2020, 5:22 AM EST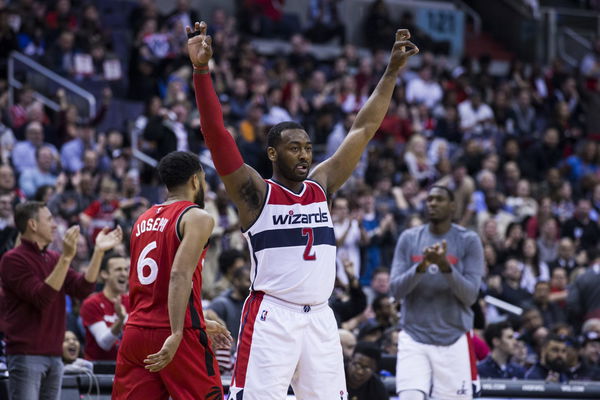 ---
---
It seems like the end of an era, as John Wall is no longer a Washington Wizards player. The 5x All-Star has been traded to the Houston Rockets, where he will team up with James Harden. Everyone in Washington is dejected, and Wall's former teammate mentioned how he spearheaded the roster with immense love and respect. 
ADVERTISEMENT
Article continues below this ad
Wall spent ten years with the Wizards before he was traded. The North Carolina native earned immense love from fans during his time in D.C. and he earned a reputation among teammates as well. 
Wall's ex-Wizards teammate Sam Dekker recently appeared on SiriusXM NBA Radio and mentioned how he made him feel welcomed at the franchise. 
ADVERTISEMENT
Article continues below this ad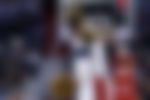 "I love John. He was great to me. I got traded in December (2018) and it is tough being traded mid-season. I tried to fit in right away and John and Brad embraced with open arms and got me up to speed," 26-year-old Dekker mentioned. 
Dekker fit in well with the Wizards' system. Moreover, he really developed a wonderful relationship with John Wall in his brief stint with the franchise. 
"John and I gelled really well because one thing I liked to do: I liked cutting off the ball and John's such a good passer and if you run for him or cut for him, he'll find the soft spots in the defense. He's gonna find you," said Dekker. 
John Wall to the Houston Rockets is a much-needed move, says Sam Dekker
Wall was one of the most loyal players in the NBA. He remained with the team that drafted him for more than a decade. But a shocking trade has now put an end to their wonderful relationship. 
Everyone liked Wall in Washington, and Dekker mentioned that his kindness expanded during off-court activities as well. But a move away from the city and the franchise was much needed for both parties, feels Dekker. 
"He [Wall] has a great heart and loved DC. But sometimes, after many years, a change in scenery is good for both parties. I think John will be able to match in Houston, we'll see," the 6'8" forward stated. 
ADVERTISEMENT
Article continues below this ad
An exciting season is in store for NBA fans, especially Rockets fanatics. Two incredible backcourt stars will combine for the first time, and expectations are huge. Has James Harden finally found the teammate he's been waiting for? Is Houston a real championship contender this season?
ADVERTISEMENT
Article continues below this ad