From Michael Jordan to Wilt Chamberlain, Ranking the Top 10 NBA Players of All Time
Published 05/14/2020, 3:57 PM EDT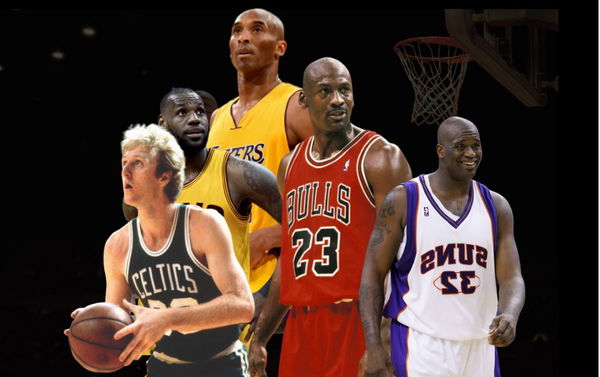 ---
---
Since it is quarantine time, things tend to get a bit monotonous. To make things much more interesting, we at Essentially Sports decided to brainstorm and honor the great NBA players that have marked their name with eternal impact. 
ADVERTISEMENT
Article continues below this ad
Most impactful players ever to grace the NBA
Now this list, may not cater to the needs of all the fans. That is the beauty of it. Some might like what they will be reading further, while others will be triggered just by reaching the seventh or eight position of the list. At the end of the day, it is all about respect and nothing else. Without further adieu, here is the list of the 'Top 10 greatest players to have played in the NBA', presented to you by ES.
ADVERTISEMENT
Article continues below this ad
Wilt Chamberlain/Julius Erving / Hakeem Olajuwon 
Well, we start off with a tie for the tenth position. It seemed highly impossible to leave out any of these legends from the list. Let us explain why by starting off in a chronological order. 
When you talk about basketball, you talk about Wilt Chamberlain. His personal records and achievements truly stand way ahead of his time. Standing at 7-foot-1, he made his way into the NBA in 1959. Wilt won two titles in his career and was named the MVP on four different occasions. His 100-point game and a crazy career average makes it extremely hard to leave him out of the list.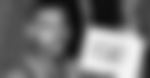 Career Average: 30.1 PPG, 22.9 RPG, 4.4 APG
Next up, joining Wilt at number ten is Julius Erving aka Dr.J. The world of basketball should credit Dr.J for the game he brought with him. His technical abilities and the way he could jump up and dunk the ball in numerous different styles, taught a lot of youngsters about the game. Erving's two ABA championships and one NBA title reflect his success as an athlete. His feats were extraordinary which earned him the MVP title in 1981.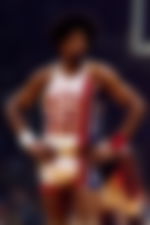 Career Average: 24.2 PPG, 8.5 RPG, 4.2 APG
Taking up the final spot in the place for the tenth best player in NBA history, is 'The Dream'. By the dream, we mean Houston Rockets legend, Hakeem Olajuwon. He was so good that Olajuwon is the only player in history to win the NBA MVP, Defensive Player of the Year, and the Finals MVP all in a single year. Incredible feat. He revolutionized the center position and his gameplay still proves as a prime example for upcoming talents. 'The Dream' is probably the only player who has a better record over the GOAT, Michael Jordan.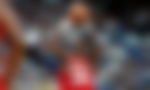 Career Average: 21.8 PPG, 11.1 RPG, 2.5 APG
Bill Russell
The most decorated player in NBA history, Bill Russell, takes the ninth spot on our list. Bill was superhuman. That is the least we can say about him. He was larger than the game of basketball. The emergence of him in the center position with his exemplary rebounding skills, redefined the way a team defends its opponents. Winning 11 titles in 13 years is no ordinary task in any era. He has earned five MVP titles to his name and also has two NBA titles as a coach too.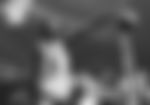 Career Average: 15.1 PPG, 22.1 RPG, 4.3 APG
Shaquille O'Neal
The Big Diesel makes his grand entry into the list. Shaquille O'Neal cannot be ignored when you talk about all-time greats. His presence was enough to terrorize opponents on the court. Shaq perfectly used his height and weight advantage and marked his name in the book of NBA legends. Shaq's legendary moment came when he helped Horace Grant have the last laugh against his former team Chicago Bulls in the 1995 Eastern Conference Finals. His off-the-court antics have earned him a ton of fans just like his time in the NBA. With four NBA-titles and three Finals MVP to his name, big man Shaq ranks #8 in the all-time list.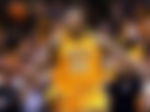 Career Average: 23.7 PPG, 10.9 RPG, 2.3 APG
Tim Duncan
Tim Duncan is probably the most under spoken superstar of all time. He was remarkably great at his prime, and carried his team to five championship victories, a feat that is a rarity. "The Big Fundamental" was a one-team guy, and his loyalty to the Spurs was unmatched. He has led his team to more than 1,000 victories which is the most for any player with single team history. Duncan has also won two-MVP awards and has been named the finals MVP thrice. So it is only fitting that he should be ranked as one among the Top 10.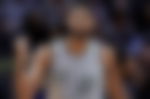 Career Average: 19 PPG, 10.8 RPG, 3.0 APG
Magic Johnson
Magic Johnson. Just like his name suggests, he brought the wizardry with him on the court. A lot of stars who play in the NBA now would have grown up with the Laker legend as their idol. He was just unstoppable. Being a five-time champion and a nine-time finalist with the "Showtime" Lakers, Magic became one among the greatest of all time with his sublime skills as a point guard. His assist average is still the NBA record. The three-time MVP ranks up as the sixth-best on the list with more spectacular names to follow.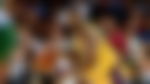 Career Average: 19.5 PPG, 7.2 RPG, 11.2 APG 
Larry Bird
Behold the first Top Five entrant on the list. Larry Bird, Magic Johnson's biggest rival might have an edge on him in this one. Bird is regarded as the Celtics' best ever player and his records prove just why. Apart from his records, Bird helped Boston relive their glory days by making them serious contenders in the 80s. 'Larry the Legend' won an amazing three MVP awards in a row which further fueled his passion to achieve more. His 13-year career with the Celtics ended with him winning the championship thrice and making 12 All-Star appearances.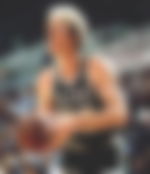 Career Average: 24.3 PPG, 10.0 RPG, 6.3 APG
LeBron James
The King is here! LeBron James is the only active player to register himself on the list. We all know LeBron is obviously in the Top 10, but to determine his position was a big blur. King James has ticked off every major achievement accomplished by the other players on this list, except for the Hall of Fame induction. James is by far the best player the NBA has seen in the last decade. LBJ's three championship triumphs and a collection of MVP awards rockets him up to the fourth position on this coveted list. The kid from Akron still has a few years left on his watch and would look like to make the most of it, to further elevate his legendary status.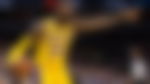 Career Average: 27.2 PPG, 7.4 RPG, 7.2 APG
Kobe Bryant 
The No.3 position on our list belongs to the late Kobe Bryant. The mamba has inspired millions with his tough mentality and a never-ending hunger to win. If not for his serious Achilles injury in 2013, he'd have been a tougher force to reckon with. But, the overall impact Kobe had during his career is incalculable. What can be calculated though, is his five NBA titles and 33,643 points scored throughout his career. Kobe spent 20 years in the NBA, has been named an All-Star 18 times. There was nobody like him.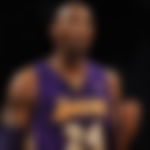 Career Average: 25.0 PPG, 5.2 RPG, 4.7 APG
Kareem Abdul-Jabbar
Making his debut in 1969, little did Kareem know that he would become the leading points scorer in NBA history. The instrumental player of the 'Showtime' Lakers is considered the best center ever. He has a record six MVP awards to his name and his skyhook is considered a legendary move to gain points. Abdul-Jabbar played for the Milwaukee Bucks and the Lakers in his 20-year career and was an All-Star on 19 different occasions.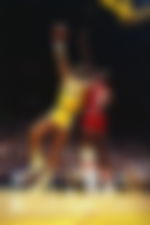 ADVERTISEMENT
Article continues below this ad
Career Average:  24.6 PPG, 11.2 RPG, 3.6 APG
Michael Jordan
The 6-foot-6 guard from Chicago is the best player ever. There are no doubts. People who argue over it might be an avid hater of Jordan for no reason at all. MJ's elegance powered by his notorious attitude to complete took him to the very top. There is no other player with a 100% Finals record. Six championships, Six Finals MVP Awards, Five regular-season MVP awards, and the list just keeps growing. There is no way Michael Jordan can be dethroned from his place at the top, unless any player wins every NBA Finals he plays in. Don't forget the double-three peat!
ADVERTISEMENT
Article continues below this ad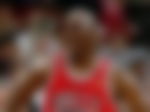 Career Average: 30.1 PPG, 6.2 RPG, 5.3 APG