Gambling and Gaming: Crazy Things NBA Has in Store for Everyone at Orlando Bubble When Season Restarts?
Published 06/17/2020, 3:19 AM EDT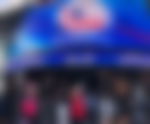 ---
---
While the world continues to fight against a global pandemic, the NBA league continues to plan the resumption of its deserted season. With many players against the games, and many others with health concerns, will the NBA be able to carry out this season to the end?
ADVERTISEMENT
Article continues below this ad
What the NBA has planned to do about the virus in the bubble
As the NBA is set to resume its season on July 31, 2020, it continues to reveal protocols for ensuring the safety of the league's players. Safety is not their only concern, though. The league also revealed some modes of entertainment or the players in the Orlando bubble.
ADVERTISEMENT
Article continues below this ad
One cannot expect anything less. The games are to resume at Disneyland, Orlando after all!
However, even though the league is planning all of this, that doesn't mean attendance is mandatory for all players. The NBA league has given an option to all players. They may choose to play or to opt out of the games for this season. However, they will face pay cuts if they choose the latter.
Since many players, executives, coaches, and other staff are expected to be in the Orlando bubble for the resuming season, safety is of utmost importance.
Shams Charania of The Athletic and Stadium is continuously providing details of the same, as he receives them from league sources.
Sources: NBA has sent teams a medical history questionnaire for players, coaches, traveling party that physicians will use to determine if members can participate in restart either fully, or restrictions from certain activites, or excused due to pre-existing risk factor(s).

— Shams Charania (@ShamsCharania) June 16, 2020
According to Charania, the league will be test asymptomatic players and staff members as well. The league has sent medical history questionnaires to all the involved teams. These are for all the players, coaches, staff members, and anyone who will be entering the bubble for the games.
Moreover, as a strict rule, anyone who leaves the bubble without notifying the league beforehand, will have to undergo quarantine, compensation cut, and deep nasal swabbing to test for the virus.
Sources: NBA players have been informed that anyone who leaves the Orlando campus (without prior approval) will be subject to:

– 10-14 day self-quarantine
– Reduction in compensation for games missed
– Enhanced testing (deep nasal swab)

— Shams Charania (@ShamsCharania) June 16, 2020
The Athletic got hold of the NBA's health/ safety protocol.
Further, inside the Orlando bubble, players can choose to wear a COVID-19 detection ring. This ring will help to detect early signs of the virus, while tracking temperature, heart rate, etc.
An option to wear an alarm is also available in the bubble. This alarm will notify if someone is standing near another person less than 6 feet away for more than 5 seconds. However, this would work only if the other person is wearing the same alarm.
About entertainment for players
While safety and precautionary measures are important, the NBA didn't leave the players' boredom behind. Entertainment is also of importance. After all, players are going to be inside the Orlando campus for a long time. The league expects teams to report at Disney World from 7 to 11 July. Further, the season is expected to be from 30 July till 13th October.
So, to make sure that players don't go downright crazy, the league has made some accommodations.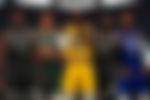 Players will have various amenities during their stay at Disney. These include a players-only lounge with video games (NBA2K etc.), pool/trails, barbers, manicurists, pedicurists.
A 24-hour VIP concierge service to cater to all the players' needs will also be made available. Moreover, the players will have daily entertainment like parties, movie screenings, indoor games, lawn games, etc. More importantly, while the question of tampering was raised, players can still attend other games.
About accommodation of NBA players
As for team practices and scrimmages, teams living in the same hotels may play against each other. The league decided hotels for every team based on the seedings.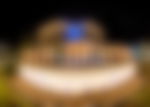 Hence, the Milwaukee Bucks, Los Angeles Lakers, Toronto Raptors, Los Angeles Clippers, Boston Celtics, Denver Nuggets, Utah Jazz, and Miami Heat, who are in the first 8 positions, will stay at the Gran Destino.
Following them, the Oklahoma City Thunder, Philadelphia 76ers, Houston Rockets, Indiana Pacers, Dallas Mavericks, Brooklyn Nets, Memphis Grizzlies, and Orlando Magic, would stay at the Grand Floridian.
Lastly, the Portland Trail Blazers, New Orleans Pelicans, San Antonio Spurs, Phoenix Suns, and the Washington Wizards would stay at the Yacht Club.
Sources: NBA teams Disney hotels based on seeding:

-Grand Destino: Bucks, Lakers, Raptors, Clippers, Celtics, Nuggets, Jazz, Heat
-Grand Floridian: Thunder, 76ers, Rockets, Pacers, Mavericks, Nets, Grizzlies, Magic
-Yacht Club: Blazers, Kings, Pelicans, Spurs, Suns, Wizards

— Shams Charania (@ShamsCharania) June 16, 2020
Some players started a conversation on Twitter about the hotels. They discussed preference of one of the other two hotels than the one the league assigned to their team. This brought about Twitter threads, with NBA analysts and fans comparing the amenities offered by every hotel, and the quality of service they provide.
I will trade hotel rooms with any @trailblazers players @Dame_Lillard @CJMcCollum @carmeloanthony

— Robin Lopez (@rolopez42) June 17, 2020
Unfortunately, these may end up as empty talks. After all, the league has drawn the stay schedules out as per rankings in the seeds.
ADVERTISEMENT
Article continues below this ad
It seems that with all this planning and more to come, the league might just be able to carry out the games successfully.
Lets hope for the best and see how this works out.
ADVERTISEMENT
Article continues below this ad