Giannis, AD, Kuzma and Other NBA Stars Go Crazy on Instagram Over Hair Style Swap Trend
Published 04/07/2020, 5:20 AM EDT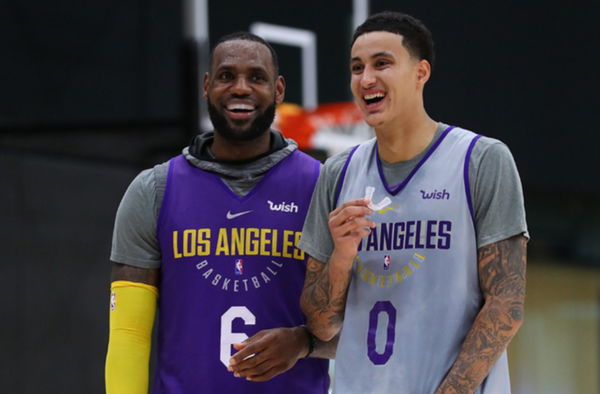 ---
---
In this time of quarantine, all of us are locked down in our homes and we find ourselves getting bored with no NBA action. For some people, creativity runs at its peak when they are holed up with nothing to do. Thankfully, Bleacher Report has given us something hilarious to look at. 
ADVERTISEMENT
Article continues below this ad
Bleacher Report Creates Hilarious NBA Teammates Hair Swap
All of us know that NBA players like to experiment with their hair. They pay their hairstylists a lot of money to have their hair styled the way they want it.
ADVERTISEMENT
Article continues below this ad
But what if teammates swapped their hairstyles with each other? That was the thought which struck the designers in the Bleacher Report office. And of course, they had to execute their thoughts to check out the final pictures. 
BR posted eight photos of different teams and their teammates to show how they would look if they swapped their hairstyles. We assume they conducted the selection process, ensuring that the swaps present something unique. 
The images you will see below have been imagined and created based on random ideas that inspire people to have a light moment during these tough times. 
The Victims of The Hair Swaps
The first to fall as victims were Houston Rockets teammates, Russell Westbrook and James Harden. Harden's mighty beard was morphed into Westbrook's face, and Harden without the beard looked unrecognizable. 
 

View this post on Instagram

 
The second photo contained explosive teammates LeBron James and Anthony Davis from the Los Angeles Lakers. Though they both have similar beards, their hair swapped against each other gave them hairstyles to behold. King James looked especially regal with Anthony Davis' haircut. Fellow teammate Kyle Kuzma shared their photo on social media and mentioned Davis saying "Always keep a fro brotha lol".  Davis re-shared it and said, "Big Facts!!!"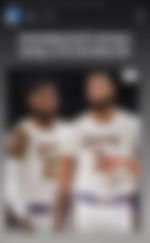 Milwaukee Bucks were next on the list. Robin Lopez and Giannis Antetokounmpo were the chosen ones, and Lopez's hair on Giannis looked preposterous. 
Coby White and Zach LaVine from the Chicago Bulls were next on the list. Their hairstyles were swapped and White was quick to take the picture and post it as his Instagram story.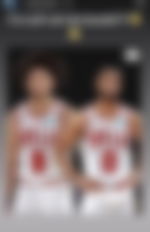 Players love their new look
New Orleans Pelicans star Zion Williamson made it on the list as well. He and Brandon Ingram swapped their hairstyles. Their swap was undoubtedly the winner of this experiment. 
ADVERTISEMENT
Article continues below this ad
Los Angeles Clippers were victims of this too. Paul George took over Kawhi Leonard's cornrows and vice versa. George could actually pull it off, in case he was wondering how the braids would look on him. 
The hairstyles of Luka Doncic and Boban Marjanovic also got the swap treatment while the Dallas Mavericks shared it on their official Instagram account. Marjanovic found it really funny and reshared it as his story on Instagram, adding the words: "Looking good", tagging Doncic. The Slovenian was swift to respond by resharing it as his IG story.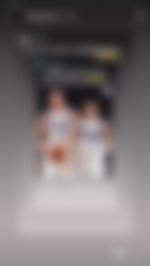 ADVERTISEMENT
Article continues below this ad
The final ones on the list are Ben Simmons and Joel Embiid from the Philadelphia 76ers. Embiid's small afro suited Simmons while Embiid looks like he could pull off any hairstyle.