Giannis Antetokounmpo Army Service; How Long Did the Bucks Star Serve in the Military?
Published 07/12/2021, 2:26 PM EDT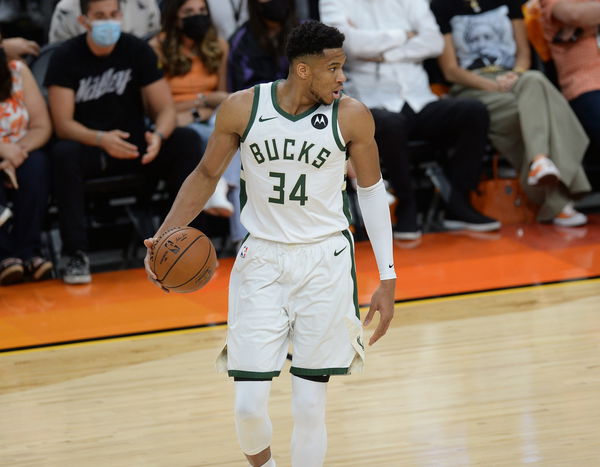 ---
---
Greek superstar Giannis Antetokounmpo dropped a stunning performance in Game 3 of the ongoing NBA Finals against the Phoenix Suns. The 26-year old scored 41 points with 13 rebounds and 6 assists as the Bucks ran winners with a 120-100 scoreline. In doing so, the Bucks now trail the Suns by a 2-1 margin in the ongoing series.
ADVERTISEMENT
Article continues below this ad
The Greek Freak has been in inspiring form all throughout the playoffs. The Bucks still have a shot at winning their first-ever NBA title and Giannis is central to their hopes. It won't be easy considering the determination and work rate of the Suns' players but they're going to try anyway.
ADVERTISEMENT
Article continues below this ad
But this article revolves around an event from Giannis' past. Read further to find out more about his service in the Greek military along with his brother and current Bucks teammate, Thanasis Antetokounmpo.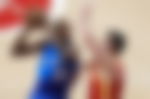 Giannis Antetokounmpo army service; Did the Greek Freak serve in the military?
As specified by Greek law, citizens living abroad have to fulfill a three-month commitment with the military which is a standard procedure.
Additionally, Greek men between the ages of 19-45 are required to serve at least nine months in the military according to information published by the U.S. embassy in Athens. Milwaukee Bucks starlet Giannis Antetokounmpo and his elder sibling, Thanasis, both served this mandatory tenure back in 2016.
They did so a week after the Greek national basketball team was eliminated from their Olympic qualifying campaign for the 2016 Rio Olympics. However, due to their status as professional athletes, the pair was not required to fulfil their commitment of three whole months. Instead, they trained with the army for a few days and left for America to start pre-season preparation with their respective teams.
ADVERTISEMENT
Article continues below this ad
Giannis was a first-round pick in the 2013 NBA Draft. He averaged 16.9 points in 2016. Back then, Thanasis was with the New York Knicks. But he spent the 2015-16 season on loan NBA D-League's Westchester Knicks franchise.
Both players have gone from strength to strength in recent years and are currently playing for the NBA Championship title. Not bad at all, we reckon.
ADVERTISEMENT
Article continues below this ad